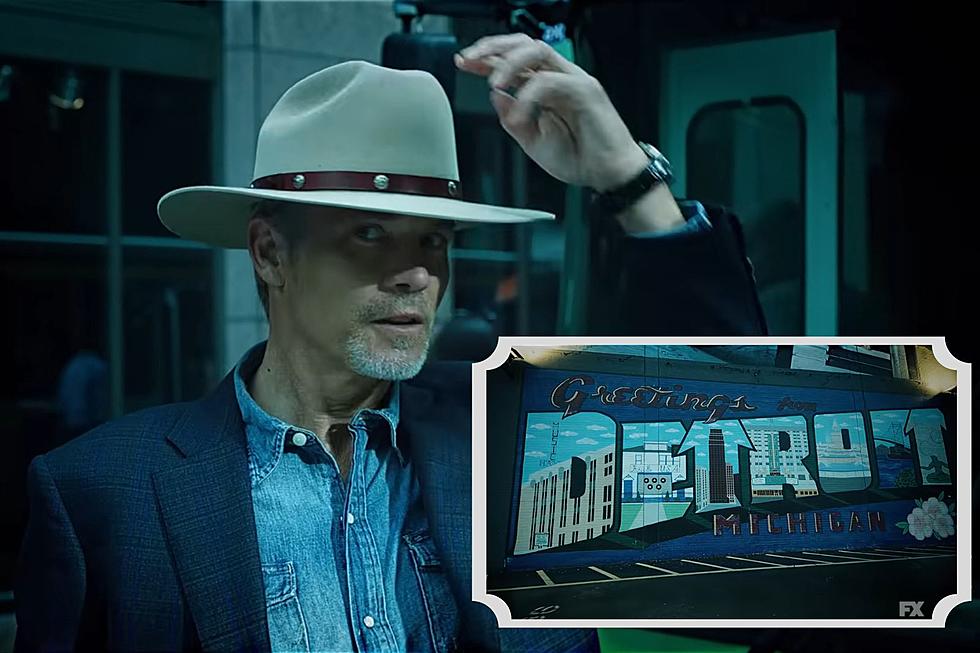 "Justified" Installment Series "City Primeval" Set in Detroit
FX Networks on YouTube | Canva
Fans of the hit FX western series are set to see a new take on Justified as the marshall Raylan Givens heads to Detroit for his next adventure. The social media accounts behind the show announced Justified: City Primeval will premier July 18th.
You can check out the trailer below as it features notable Detroit landmarks before Givens picks up his cowboy hat off the crosswalk, dusts it off and nods to a shockingly calm bus driver before crossing the street.
According to IMDb, the series is set eight years after Givens left Kentucky in the original series.
Eight years after he's left Kentucky, Givens is now is based in Miami, balancing life as a marshal and part-time father of a 14-year-old girl. A chance encounter on a Florida highway sends him to Detroit and he crosses paths with Clement Mansell, aka The Oklahoma Wildman, a violent sociopath who's already slipped through the fingers of Detroit's finest once and wants to do so again.
The show is considered a limited series with just one season guaranteed. The season will feature eight episodes with Timothy Olyphant reprising his role as the titular deputy marshall. Reportedly, Olyhant is open to playing Givens after City Primeval if the opportunity presents itself.
Ironically, the series is set in Detroit but was filmed in Chicago. That might explain the uncharacteristic patience shown on the face of that bus driver in the trailer. Heads up Givens, everyone in Detroit is in a hurry, my guy.
10 Big Events Coming to Detroit in 2023 You Don't Want to Miss
Check out 10 cool events that will hit Detroit this summer that are not concerts.
Detroit Bars That Were Once Speakeasys During Prohibition
Detroit's Historic Bishop Mansion Lists at $9M
This massive, 32,000-square-foot mansion in Detroit's Palmer Woods District was built about 100 years ago.
It's not only served as the primary residence for Archbishops of the Archdiocese of Detroit, but it has also been owned by Detroit Pistons star John Salley.