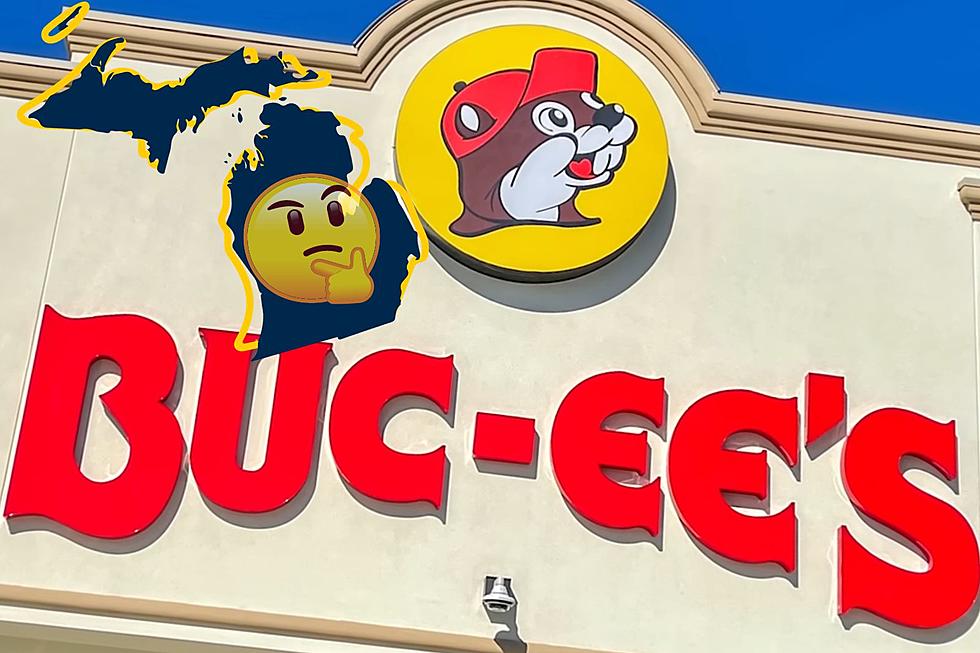 Is Michigan Getting One of the 10 New Bucc-ee's Locations?
Canva
Despite having a bit over 50 locations in the country, Buc-ee's is one of the most popular names in gas stations. The bar isn't exactly high, but Buc-ee's lifted that bar to unattainable heights with its primary locations in Texas, Alabama, Georgia and Florida.
Now, Ohio is getting its first as Buc-ee's sets out for national domination. Itll be the second-most northern location behind DeForest, Wisconsin once it opens. The Ohio location is outside of Huber Heights, which is just northeast of Dayton, just off I-75.
If you aren't familiar with Buc-ee's, allow me to introduce the amenities coming to the Huber Heights location according to I-75 Exit Guide:
74,000 Square Foot Building
120 Fueling Stations
698 Parking Spaces
24 Tesla Spots
11 Bus/RV Parking Spaces
Keep in mind, this location will not be the biggest Buc-ee's in the country. Of course, a business born deep in the heart of Texas (clap-clap-clap) is going to do everything big. Buc-ee's is equally known for its commemorative items brandishing the logo of that lovable beaver and top-notch food like beef jerky and barbeque sandwiches.
So if Wisconsin and Ohio can get in on the Buc-ee's action, when should Michigan's travelers be expecting to see the phenomenon come to our state?
After all, Buc-ee's has announced 10 new locations coming soon across the country. Surely Michigan is getting one of them, right?
The 10 locations Buc-ee's announced are:
Springfield, Missouri
Johnstown, Colorado
Hillsboro, Texas
Boerne, Texas
Smiths Grove, Kentucky
Ocala, Florida
Fort Pierce, Florida
Anderson, South Carolina
Harrison County, Mississippi
Huber Heights, Ohio
Unfortunately, there is no Michigan location announced for the Mitten State in the near future. However, there's plenty of reason to believe the home state of the Motor City will be home to America's favorite buc-toothed mascot one day.
The first foray into the Midwest through Wisconsin and Ohio is a good sign, even if we in the Mitten State feel there was a better choice. When Buc-ee's first stepped outside Texas, they headed to Florida then Alabama then Georgia. Now Buc-ee's is spread throughout the SEC with locations in Tennessee, South Carolina and Kentucky. The same path could very well happen in the Midwest.
Bucc-ee's only started opening locations outside of Texas in 2017, so the business is rapidly growing and expanding. It could only be a matter of time before we see the gargantuan gas station in Michigan.
But until then, Michiganders will have to take the trip three hours southwest of Detroit down to Dayton to experience Buc-ee's in person once the location opens, which hasn't been announced yet.
*Note: This article has been updated with new information concerning the other announced locations since the original version of this article when news broke about the Ohio location in August.
The Worst People To Come From Ohio
Aldi Locations in Southwest Michigan
All of the Aldi locations are across the Southwest, west, and some of Central Michigan.
Gallery Credit: Canva/ Getty Images