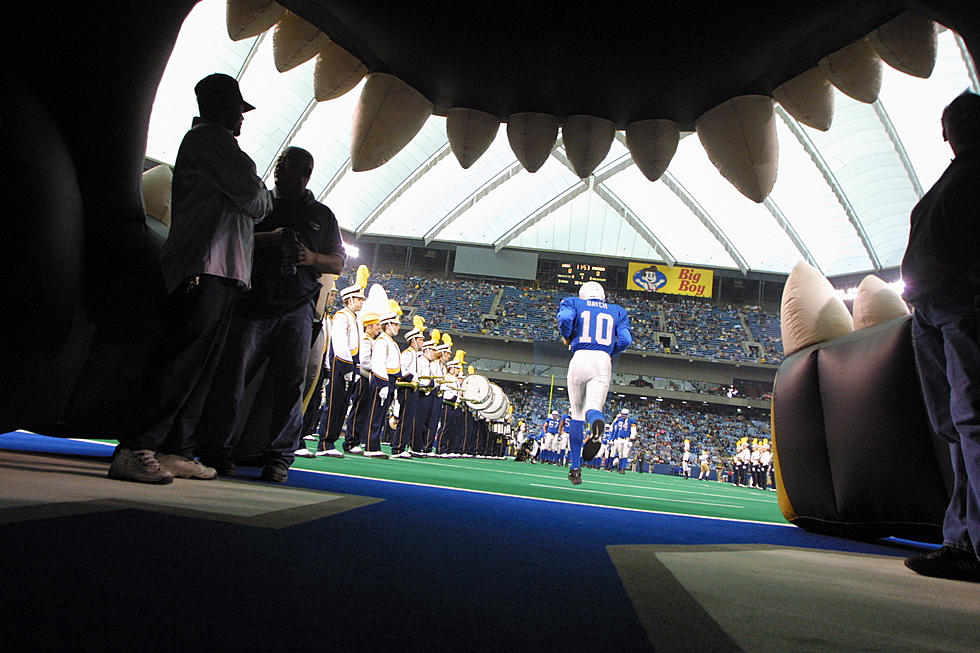 The Top 10 Sports Moments in Silverdome History
Getty Images
The anniversary of the Pontiac Silverdome opening is coming up on August 23. Of course, the Silverdome is a piece of sports history with memorable moments branching out beyond even the Detroit Lions and Pistons that called it home.
Narrowing down the most significant sports moments is no small task as so much history lived within the building during its operation from 1975 to 2006 and again from 2010 to 2013.
Aside from sports, the venue hosted some of the biggest names in music including Metallica, Kenny Rogers, NSYNC, Elvis Presley, The Who and many more. It was also the host for Pope John Paul II to celebrate Mass in 1987, setting the indoor stadium record in North America with 93,682. Former President George W. Bush also held a re-election campaign rally there in 2004.
But did you know that it wasn't always known as the Pontiac Silverdome? Michiganders are likely to know, but to many outsiders, it's a real surprise to know that the Silverdome was known as the Pontiac Metropolitan Stadium for its first year of operation. It got the name Silverdome from the reflection the original roof gave off from the sun. Of course, the roof sustained structural damage in 1985 that required the entire roof to be replaced.
But, as the home to the Detroit Lions for 27 years, it housed many moments in the legendary career of Barry Sanders. It also was the birthplace of the Detroit Pistons' Bad Boys era. Monumental sports moment after moment took place in the colossal structure. And these are 10 of the best in its history.
The Top 10 Sports Moments in Silverdome History
The notorious Pontiac Silverdome played host to some memorable moments in sports history.