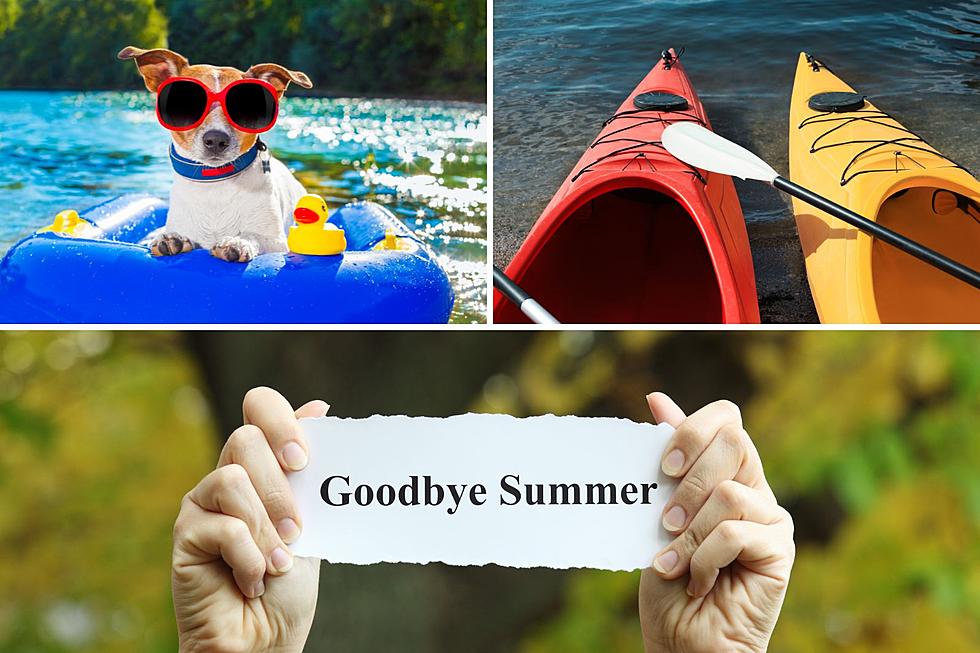 When Does Summer ACTUALLY End in Michigan? Here's the Sad Answer:
Canva
With a heatwave expected in West Michigan later this week you would never know fall is right around the corner!
Although the thermometer may read close to 100 degrees, kids across The Mitten have back to school, football games, and bus schedules on their mind. What signals the end of summer to you?
Is it when the kids go back to school? When the first leaf falls? Once we pass the Labor Day holiday?
And don't even get me started on pumpkin spice! What used to signify the changing of the seasons now arrives in coffeehouses earlier and earlier each year. Give it a rest already! Dunkin' dropped their signature pumpkin spice latte on August 16 this year. That's too early! And this coming from someone who actually likes it-- me.
So When Does Summer End?
You may have already noticed the days are getting shorter; sunset in West Michigan now happens at 8:34 p.m. but don't get ready to change those clocks quite yet! Although the number of daylight hours are dwindling we're nowhere near the end of Daylight Saving Time which ends on Sunday, November 5 this year.
The end of summer doesn't technically take place until Saturday, September 23, 2023. Actually, if you want to be more specific the National Weather Service says the fall equinox in 2023 will happen at 2:50 a.m. Eastern Time.
But don't worry, it's not all bad! There's still some time left to ride dune buggies, take one last summer camping trip Up North, and watch the sunset over Lake Michigan. Actually, this is the best time of the year to swim in Lake Michigan, I think, as it's been warming up all summer long and is finally at a (near) comfortable swimming temperature.
The point being if you have anything left on your Pure Michigan summer bucket list you better do it sooner, rather than later.
7 Must-See Spring Destinations in Michigan
It's been a long winter in Michigan. Now that we're thawing out, here are the best places to visit in Michigan during springtime.
Here's Why We're Excited For The Allegan County Fair
Fall is right around the corner and so is the Allegan County Fair. Now in its 171st year "Michigan's most popular county fair" takes place September 8-16, 2023.