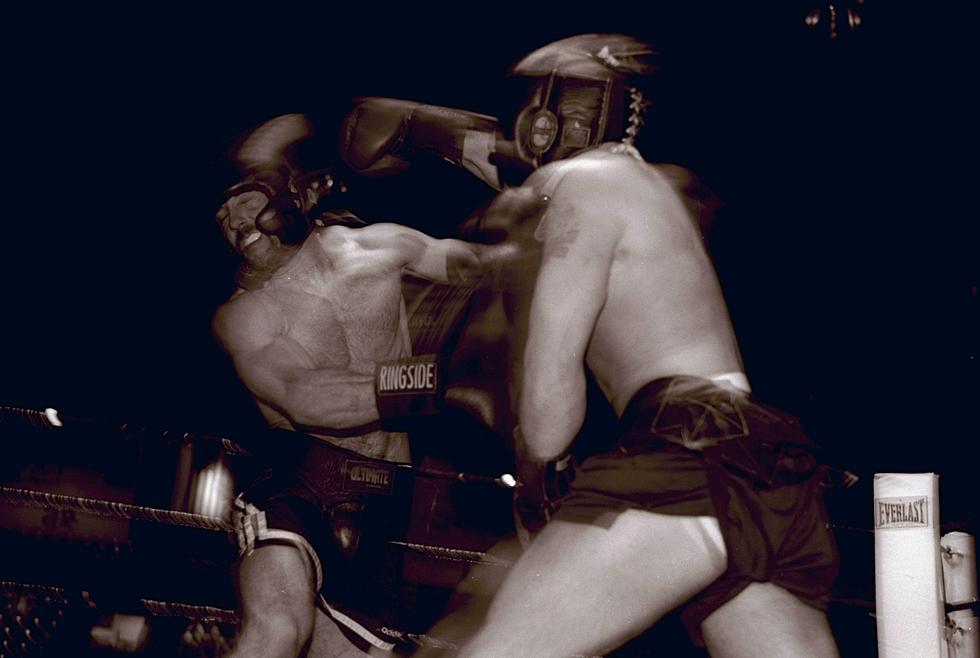 What Ever Happened To The Kalamazoo Toughman Competition?
Getty Images
Combat sports are a big deal these days, and Michigan certainly has a history with some of the greats. In MMA you have names like Jeremy "Bad Combination" Henry, Devin Brown, Christos "The Mad Greek" Piiafas, Marcus "The Mauler" Maulding, and "Pretty Boy" Troy Lamson. For boxing, dozens of greats that include James Toney, Chris Byrd, Tony Tucker, George "The Saginaw Kid" Lavigne, Roger Mayweather, and his nephew, the undefeated, and Grand Rapids' own Floyd "Money" Mayweather Jr.
But before these behemoths of beatdown turn professional, they had to run through the ranks of amateur fighting, and Michigan - specifically the Bay City and Kalamazoo areas - were home to some of the craziest amateur fighting in the country: The Toughman Competitions.
It wasn't uncommon to find a full house at Wings Event Center in the 1980s and 90s for these events. Amateur boxers from around the area (and eventually the country) would make their way to Michigan to test their toughness against some of the biggest brawlers there were.
Kalamazoo just happened to be one of those locations where the fights too place, and it's very possible names like Eric "Butterbean" Esch, Shad Gaspard, Mr. T, and Ken Shamrock may have even had a bout in Kalamazoo.
Toughman eventually made its way around the country, and fell apart after several deaths were reported between 1979 and 2007. But for the less controversial matches that DID happen in Kalamazoo, fans were treated to some of the greatest amateur fights they'd ever seen.
"Get It, Get It, Get It!"
Take a trip back to what a Toughman competition in Kalamazoo may have looked like in the gallery below.
Remembering Kalamazoo's Toughman Competition
The Behemoths of Boxing Beatdowns certainly used to put on a show in Kalamazoo.