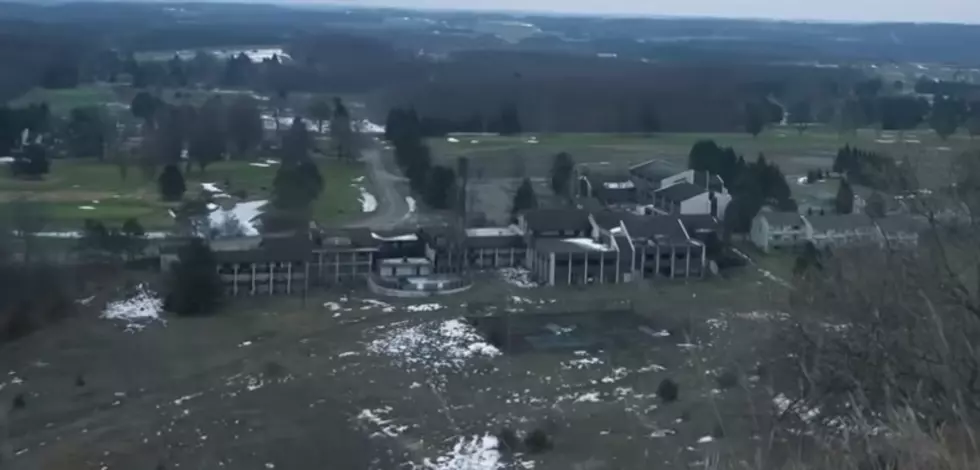 Michigan's Real-Life Version of the Resort in "The Shining"
Ruin Road, youtube
This structure closely resembled the one in "The Shining" and was similarly surrounded by mountains (hills). Sitting abandoned for years, this ghost resort sparked the imaginations of those who visited (trespassed) as well as area residents.
Sugar Loaf Ski Lodge, somewhat northwest of Traverse City, made it's debut to the public in 1964…36 years later in 2000, it closed for good. Since then, hope reigned and rumors raised their heads about a re-opening but it was never going to happen.
Sugar Loaf was where skiers from Michigan and all over the country would come…not just to ski, but to soak up the resort's infamous reputation as an extreme party place. High school kids as well as adults took the time to drive here in hopes of partying, some romance…and maybe a little skiing to boot. In fact, during the 1970s there would be up to 4,000 skiers a day. And why wouldn't they come here? The amenities included bars, condos, dancing, hotel, live bands, lodge, restaurant, ski school, and ski shop.
When Sugar Loaf closed, it ended up sitting…waiting for someone to refurbish, replenish, and re-open. Hundreds of things were left behind, skis & ski equipment, toys, food and pop, furniture, appliances, and more. Beds were still made, tables were still set…as if expecting someone soon.
As it sat, it deteriorated more & more, year after year. Vandals broke in, stole, smashed windows and furniture, and sprayed graffiti, making it even worse. Squatters set up housekeeping as did wild animals. The whole complex began taking on a creepy atmosphere as the lodge in the Jack Nicholson film, "The Shining". Looking at the photos taken just in time before the whole place was demolished, it makes sense.
After being purchased in 2016, new hopes about a re-opening arose…but no. What happened? Poor management. A few warm winters that brought less snowfall didn't help, either.
In late 2021 demolition began, squelching visits by curious trespassers, squatters, and vandals. Now it's gone, along with the hopes of skiers and residents who kept wishing something would come along and bring it new life.
The photos below show what Sugar Loaf looked like in its worst stages before the whole thing was knocked down and shattered.
Abandoned Sugar Loaf Ski Resort
MORE RELATED MICHIGANIA:
Park Lake Resort & Beach, Bath
Mackinac Island's Ski Resort, 1971-1973
The Mineral Baths of Michigan