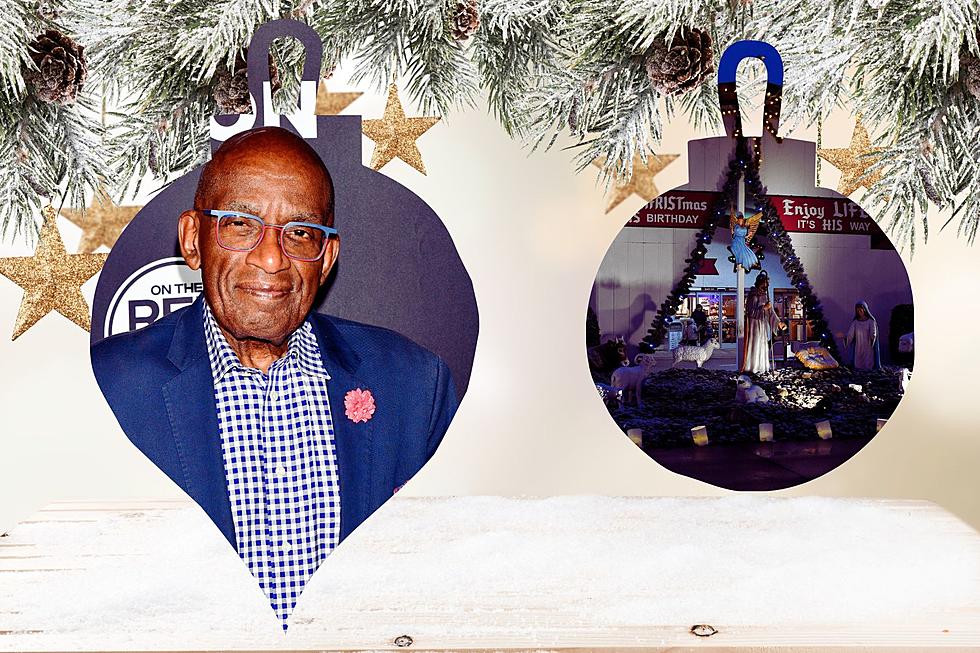 Popular News Anchor Al Roker's Top Picks: Unique Treasures in Frankenmuth, MI
Credit: Getty Images, Bronner's Christmas Wonderland, Canva
Living in Michigan, many locals take one of our most special places for granted.
Al Roker's family knows and loves this special place in the heart of Mid-Michigan.
Read More: Michigan's Oldest (100+ Years) Candy Store Just Sold to a Local Entrepreneur, with Plans to Grow.
Michigan's Little Bavaria with Ties to Al Roker
Bronner's Christmas Wonderland is known around the world for being the largest Christmas store. Frankenmuth, in general, is quite the tourist attraction, especially for families
While we can't confirm (or deny) Al Roker and his family visited Michigan's Little Bavaria... we can confirm they have meaningful items from Michigan.
Late last year, Al Roker was able to return home after hospitalization for blood clots, according to NBC.
Meaningful family heirlooms from Frankenmuth
Shortly after his homecoming the family put up its Christmas tree. It was then, people noticed very familiar ornaments.
Their monogramed decorations clearly came from Bronner's Christmas Wonderland. The store even recognized them at the time.
See Also: Exactly how much does Bronner's pay for its electric bill?
We *think* the York Peppermint Patty ornament Al Roker is holding in one of the pictures is from Bronner's, too.
Now, about that Georgia Bulldogs bulb... we'll be nice. Just know we prefer Michigan or Michigan State here in the Mitten.
It's always exciting to see a legendary Michigan spot receive national attention. A great reminder to stop in Frankenmuth with your family over the holidays to create your own memories.
Spend Christmas in Christmas - 5 Airbnb Properties to Check Out in Christmas Michigan During the Holidays
Want to make unique Christmas memories with the family? These five Airbnb properties are located in (or very near) the community known as 'Christmas,' Michigan in our beautiful Upper Peninsula.
Gallery Credit: George McIntyre
See Michigan's Only 2-Story Target Store
The popular retailer only has a handful of two-story locations. Some downtown areas around the United States even have three-story buildings with cart escalators and elevators. Only one two-story Target exists in Michigan. It's in Bloomfield Hills.
Gallery Credit: Nate Reed
You Could Own Madonna's Family Vineyard & Winery
The iconic Ciccone Vineyard and Winery has hit the market in Northern Michigan for a little under $5 million.
If the Ciccone name sounds familiar, it's because it's the birth name of the Material Girl. Madonna Louise Ciccone is one of Silvio 'Tony' Ciccone's eight children. The vineyard was founded by Ciccone and his wife Joan in 1995.
The property also includes a beautiful, 3,500 square foot winemaker's home, which has five bedrooms and 4.5 bathrooms.
Gallery Credit: George McIntyre