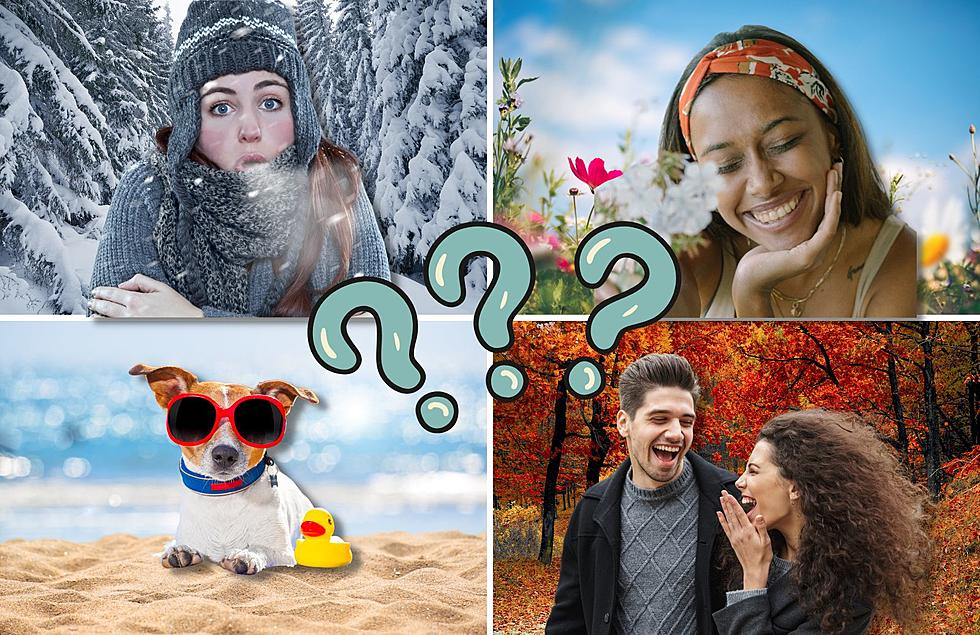 Here's What Type of Weather You Can Expect While Visiting Grand Rapids, Michigan
Canva
Let me tell you something!
I do not know who is playing with the weather switch over Grand Rapids, but we are going to have a little conversation.
The inconsistency of the weather here in Grand Rapids is actually insane.
You can never truly figure out what article of clothing you should put on to get through the entire day with all of the weather changes.
So with that being said (or read, in this case), my mother always asks me what weather she should expect when she comes to visit me in Grand Rapids.
The answer I always give is 'expect the unexpected.'
Let me explain.
According to Weather Spark,
In Grand Rapids, the summers are warm and partly cloudy and the winters are freezing, snowy, windy, and mostly cloudy. Over the course of the year, the temperature typically varies from 18°F to 83°F and is rarely below 3°F or above 90°F.
While that is correct. It is also insanely incorrect.
Yes, Grand Rapids has all four seasons. However, you can honestly experience all four within a span of a few hours if you are unlucky.
If you don't believe me, a few TikToks may explain the difficulties of figuring out what clothing item you should wear while in Michigan.
This is the perfect TikTok to explain how the weather is constantly in flux here in Grand Rapids.
So you may be wondering when is the best time to come to Grand Rapids?
According to U.S. News & World Report, the best times to come to Grand Rapids are between June through August and September through mid-November.
For the warmest temperatures, plan a summer visit to Grand Rapids. Highs rest in the 80s, providing ideal conditions for a day at the nearby beaches. Plus, attractions within the city that close for the winter, including the John Ball Zoo and Millennium Park, have fully reopened for the busy summer season.
They suggest September through mid-November if you are a lover of the perfect fall aesthetic.
Come September, high temperatures begin to dip from the low 70s to the mid-40s by November. You'll want to pack sweatshirts, fleeces, and perhaps a hat if you visit in the latter portion of the fall season. Though you'll need a few layers, you'll be rewarded with crisp weather that ushers in a beautiful display of fall foliage. The Grand Rapids visitor bureau details some of the best places to see fall foliage on its website. Plus, fall is the perfect time to visit local apple orchards and pumpkin patches.
How do you feel about the weather in Grand Rapids?
25 Local Breweries to Try During Your Next Visit to Grand Rapids
Michigan is filled with 100's of great craft breweries. Both large and small companies, there is no beer shortage here. Check out 25 breweries in Grand Rapids here.