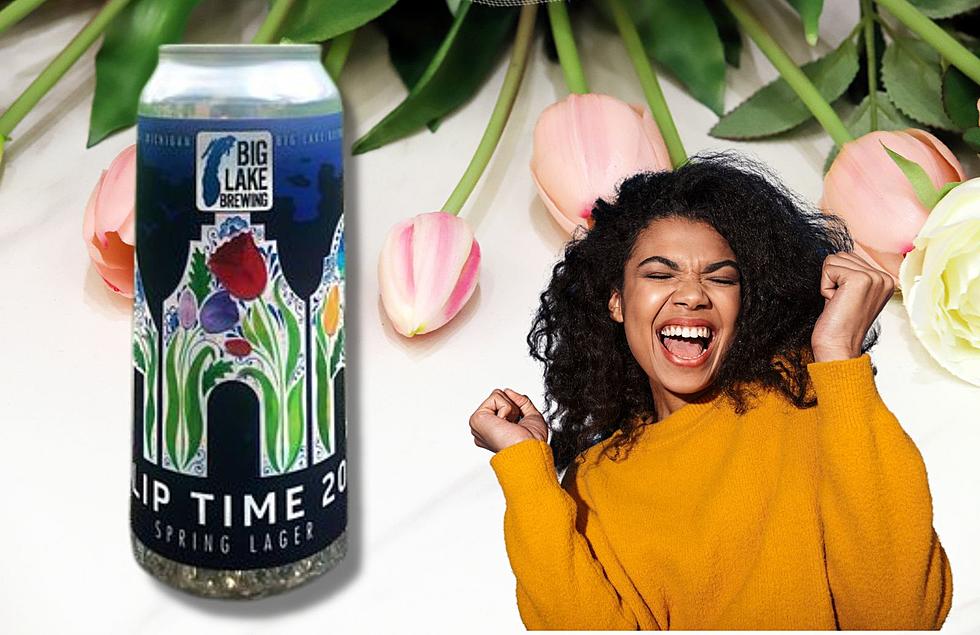 New Big Lake Beer Just In Time For Holland's Tulip Time & 10th Anniversary
Canva
It is finally springtime!
This beautiful (and warmer) season brings the start of the biggest event in Holland.
Next month from May 6th to 14th, Tulip Time is happening!
With this annual celebration, they are always trying to be bigger and better than the previous year.
This time they have collaborated with Big Lake Brewing for a special new edition to celebrate the festival.
The founder of Big Lake Brewing, Travis Prueter, explained why this collaboration is so amazing.
"Tulip Time is an important and prominent part of the Holland community. We see our participation as a true testament to our town, and we look forward to a great partnership with Tulip Time moving forward."
What is the collaboration for Tulip Time?
Big Lake Brewing has launched its first collaboration beer with Tulip Time!
The collaboration beer is called "Spring Lager."
"Spring Lager" is described as
"crisp light refreshing beer brewed with tangerine."
The Dutch-inspired beer is already available for your enjoyment at the 7th Street Pub and at several different locations across West Michigan.
As of now, the reviews on the Untapped website for the "Spring Lager" have only been positive.
What is in store for Big Lake Brewing's 10th Anniversary?
This year is Big Lake Brewing's 10th anniversary. The new collaboration with Tulip Time is not the only thing that they are announcing for it.
The brewing company is planning to host several on-site events in honor of the big achievement, specifically a 10th-anniversary party on July 8th.
If you cannot wait till July, they will be featured at the 2nd annual Spring Beer Festival on May 13th in Traverse City.
Easter Brunch Buffets Grand Rapids, Mich. 2023
Looking to enjoy a yummy buffet this Easter? Here's where you can do that in the Grand Rapids area: