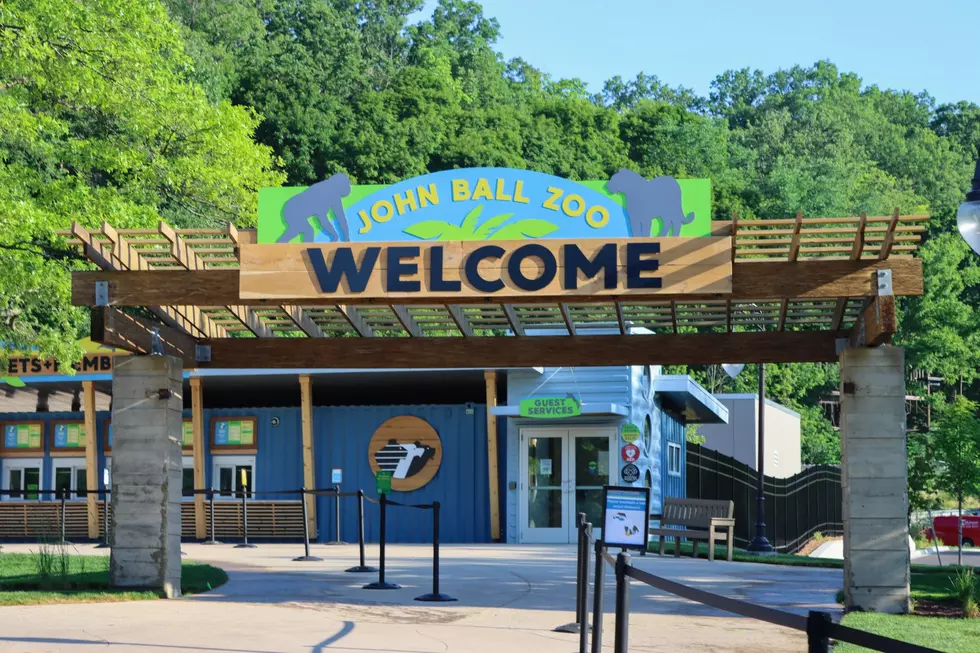 John Ball Zoo the First in the World to be SITES Certified
John Ball Zoo/Facebook
John Ball Zoo, here in Grand Rapids, just received a certification that no other zoo in the world has! The zoo was given a SITES Gold certification under the Sustainable Sites Initiative (SITES) rating system. The award was for the meerkat exhibit at John Ball Zoo.
The exhibit utilizes rain gardens and leaching basins from storm water. The exhibit also has solar panels on the canopy and a green roof. The whole exhibit was constructed using recycled materials wherever possible.
And that's not all. There's more! The exhibit also has sustainable features including a manual irrigation system that uses 100% native plantings. Some of those plants were grown from locally harvested seeds.
What an honor to be the very first zoo in not only the United States -- but the entire World -- to get this type of certification!
The SITES certification recognizes landscapes, site infrastructure and spaces that have demonstrated environmental and social sustainability in their planning, design, construction and maintenance.
There's a lot going on at the zoo. Other things happening include Wizarding Weekends. John Ball Zoo is inviting all wizards, witches, and muggles this weekend (September 18th & 19th) from 9:00 am-6:00 pm each day.
Also at the zoo, now through Sunday, November 14th, is the IllumiZoo Display. This year's illuminated nighttime journey has a "Wild Hues" theme. You can see this illuminated landscape of nature -- that includes rich lighting and sounds -- Wednesday through Sunday of each week. I went to this last year and am definitely planning on going again this year!
For more information on John Ball Zoo and the events they have going on, check out their website, or their Facebook page.
John Ball Zoo is located at 1300 West Fulton Street in Grand Rapids.
LOOK: Stunning animal photos from around the world
From grazing Tibetan antelope to migrating monarch butterflies, these 50 photos of wildlife around the world capture the staggering grace of the animal kingdom. The forthcoming gallery runs sequentially from air to land to water, and focuses on birds, land mammals, aquatic life, and insects as they work in pairs or groups, or sometimes all on their own.