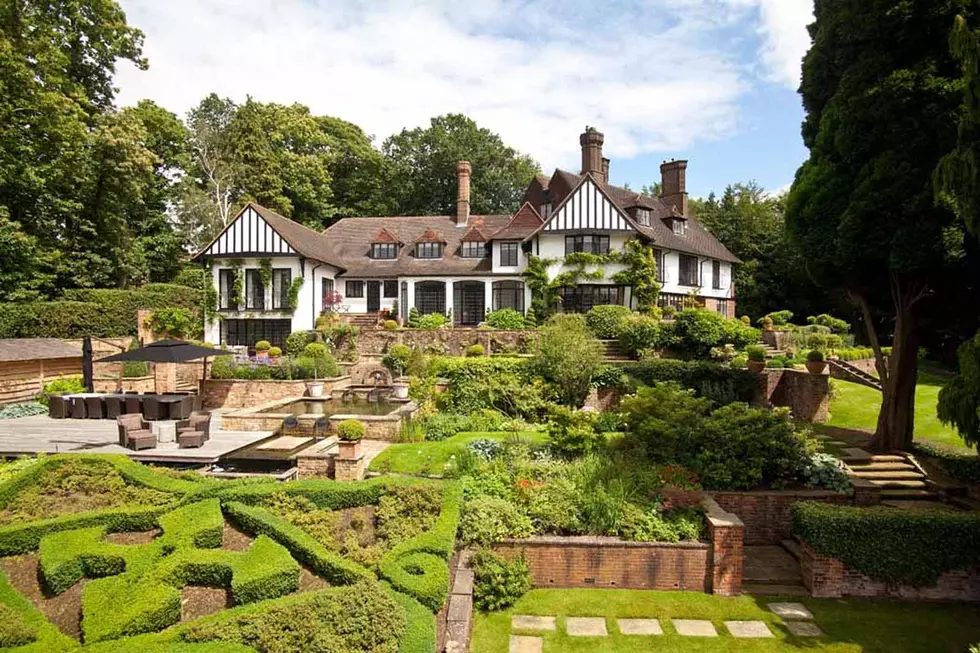 Imagine Owning John Lennon's $11.7 Million Former Surrey Home
Knight Frank
Hopefully you're not a jealous guy (or gal), but instead one who can imagine no possessions — because one of John Lennon's former homes in Surrey, England, is up for sale. And unless you have a spare $11.7 million, you can't have it.
Lennon purchased the six-bedroom mock-Tudor in 1965 for a mere £20,000, a far cry from the current £8.9 million listing. It's in this home, located about an hour's drive from London, where the former Beatle lived with his first wife, Cynthia, and their young son, Julian, until the couple's divorce in 1968. It's also where Lennon wrote songs like "I Feel Fine," "Ticket to Ride," "Norwegian Wood," "I Am the Walrus" and much of the Sgt. Pepper album.
Even though the property has been updated significantly since it was built in 1913, and certainly since Lennon purchased it, the estate still features great period details. In 2014, the home hit the market for £15 million before dropping to 13.5 million.
The 1.5-acre property on the St. Georges estate features six reception rooms, six bathrooms, a large kitchen and impressive landscaping with gardens, fountains and split-level lawn terraces through which residents can enjoy uninterrupted views of the Surrey Hills. It also boasts an indoor pool and shower in a second building, along with changing facilities and a sauna.
"John moved there knowing that it wouldn't be forever," Beatles scholar Mark Lewisohn, who authored The Beatles: All These Years, Volume One – Tune In, has said. "It wasn't really his scene. He was more of a city person than a rural person – he liked the buzz of the city. But at that time London had become oppressive for the band. John and Cynthia needed space."