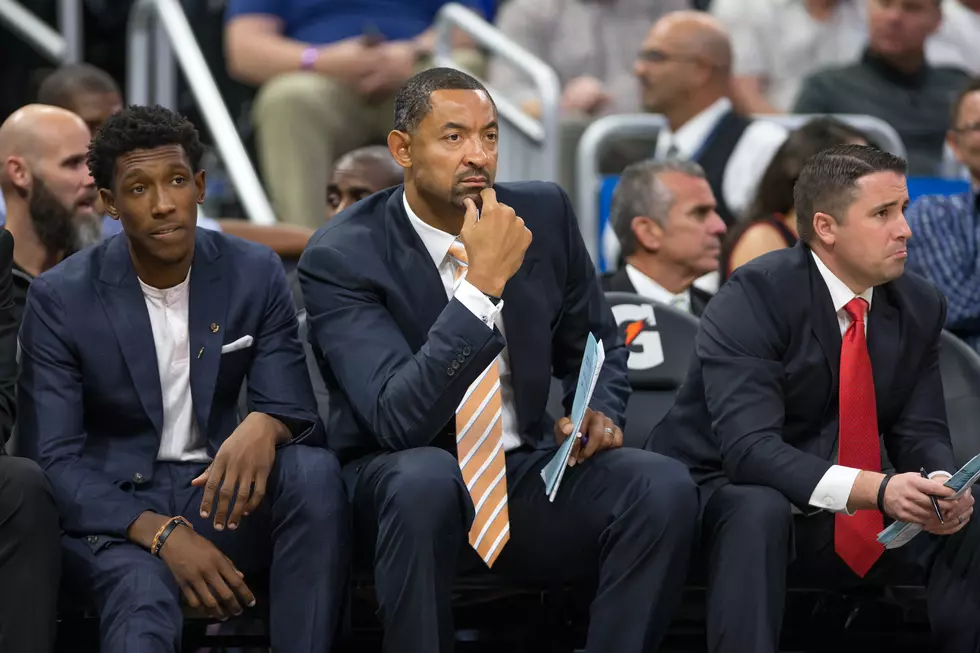 Juwan Howard Thanks 'M' Fans For Their Support
Getty Images
Coach Juwan Howard has firmly set his sights on the future after Tuesday heartbreaking loss in the Elite Eight of the NCAA Tournament. 
Gratitude is the most valued commodity we can have in this day and age, and Juwan Howard has tons of it.
The University of Michigan basketball coach tweeted his tanks to the Wolverine faithful following Tuesday's loss, and set his sights firmly on preparing and getting his team up and running for next season.
By the way, in addition to key returnees like center Hunter Dickinson and forward Brandon Johns, the Wolverines have several key recruits beginning their careers in Blue, like Forward Isiah Barnes out of Chicago, and Grand Rapids' Kobe Bufkin.