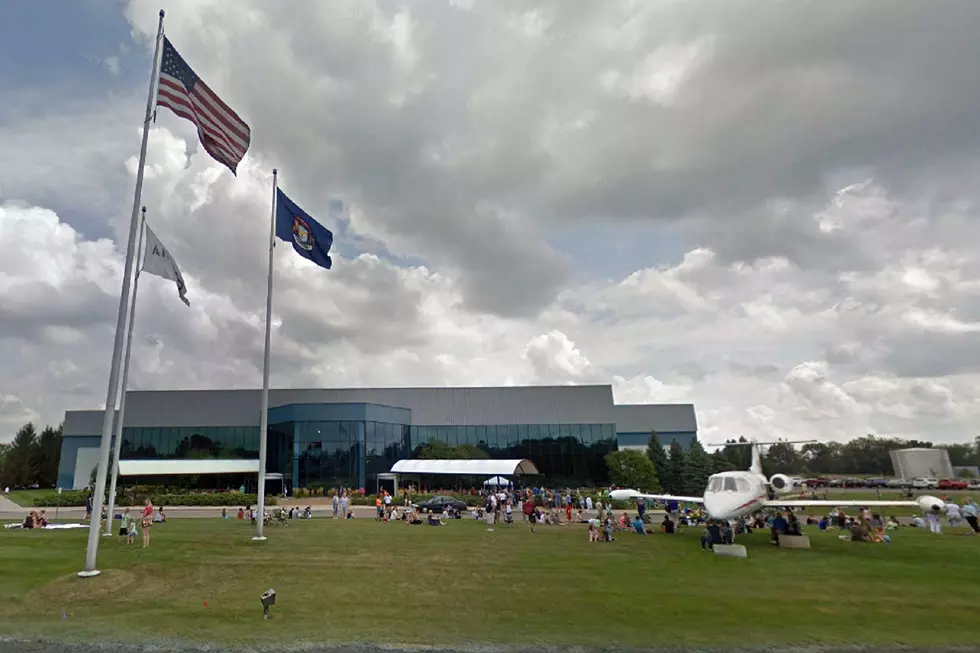 Kalamazoo Air Zoo Has Re-Opened
Google Maps
The Kalamazoo Air-Zoo in Portage, MI has re-opened and are ready for you to come visit!
The Air Zoo opened their doors to the general public on Monday, July 13th.
As with any re-opening during the Coronavirus pandemic, there are some new guidelines that have been put in place. According to their website:
We are exercising limited occupancy. For increased accessibility the Air Zoo has split admission into two segments: 9 am-12:30 pm and 1:30-5 pm.
Monday (both the AM and PM times) will be reserved for our vulnerable population. If you do not fit into this category, please plan your visit for another day.
We encourage online ticketing to decrease contact and to ensure admission on busy days.
While you are at the Air Zoo, all staff, volunteers, members and guests, ages 2 and up are required to wear masks/face coverings inside of the center, in common indoor spaces, and outdoors when not able to socially distance. When you enter the buildings you will have your temperature checked and asked to leave if there are signs of illness or a temperature of 100.4 or higher. As for the rides, those are temporarily closed along with the theater, flight simulators and several of the hands-on interactives that are not easily disinfected for continued safety. Also, due to distancing requirements, the shuttle will be out of operation until safe to resume use.
For more detailed information on the new policies and procedures, along with details about just what there is to see and do at the Kalamazoo Air Zoo, check out their website at www.airzoo.org.
WOOD TV-8's Maranda recently did a story about the re-opening of the Air Zoo...
I've been to the Air Zoo several times. If you are interested in airplanes, history, and space -- you will find plenty of interesting things to see and do. It is definitely worth the trip. From Grand Rapids it is about an hour drive down to the Air Zoo.
5 Things I Can't Wait to Do in West MI After COVID-19