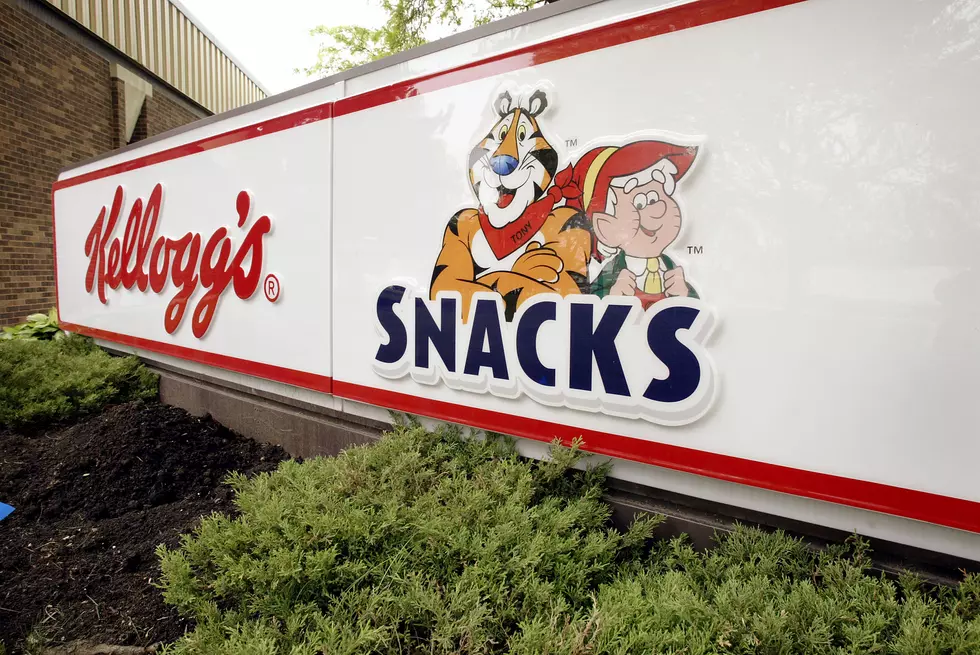 Kellogg's Cereal Workers Still On Strike Across The Nation
Getty Images
Earlier this week, Kellogg's cereal workers hit the picket lines across the nation after a tense year of negotiations between the Battle-Creek based company and the Bakery, Confectionary, Tobacco Workers and Grain Millers International Union (BCTGM).
About 1,400 workers in Michigan, Nebraska, Pennsylvania, and Tennessee went on strike Tuesday over a variety of issues involving health care, vacation time, and retirement benefits. The BCTGM Union has been trying to fight for better wages and benefits for newer employees as well as keeping retirement benefits for employees who have been with the company for a while.
The system that Kellogg's currently has in place puts employees into one of two tiers; newer employees are considered transitional and the employees that have been there a while are considered legacy employees. The wage difference is about $12 per hour and the system is designed so that the only way to move from transitional to legacy is by a legacy employee retiring.
The BCTGM Union claims that this hurts newer employees because as the company expands, there will be far more transitional employees and they will have to wait longer and have less of a chance to become a legacy employee. A spokesperson for Kellogg's issued the statement "Kellogg provides compensation and benefits for our U.S. ready to eat cereal employees that are among the industry's best."
Anthony Shelton, the President of the BCTGM Union added that "The company continues to threaten to send additional jobs to Mexico if workers do not accept outrageous proposals that take away protections that workers have had for decades."
Tensions between the Kellogg's and the BCTGM Union rose to an all time high during the height of the coronavirus pandemic because some employees were asked to work 7 day weeks and 12-hour shifts to keep up with demand.
There hasn't been any major disruptions in production yet, but there is no immediate settlement between the union and Kellogg's at the time being.
Incredible MI Breweries You Have to Visit
Michigan is an absolute Mecca for beer lovers! Check out some of our favorite breweries around the state from A to Z...Any you would add? Let us know!