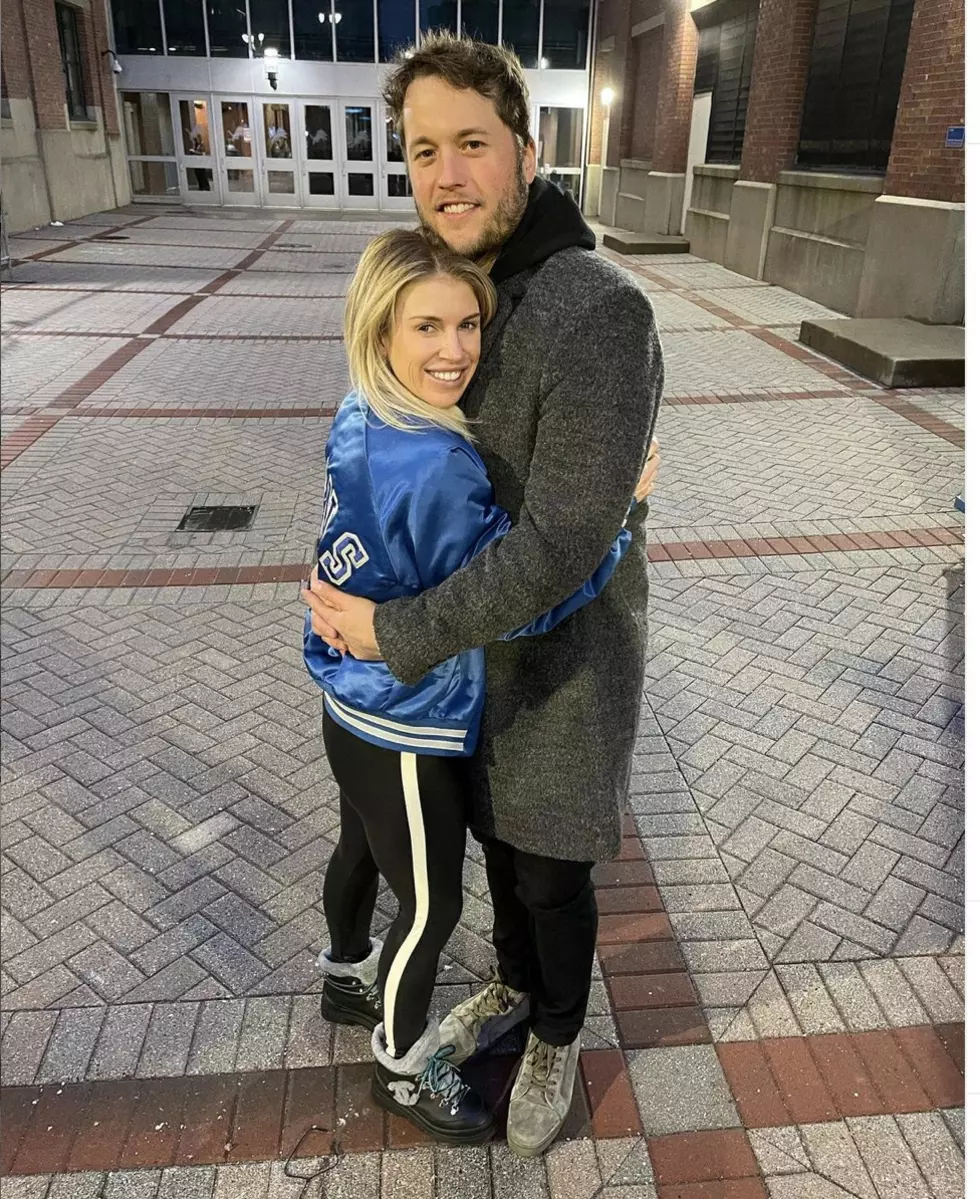 Kelly Stafford Says Goodbye & Thank You to Michigan
Kelly Stafford via Instagram
Multiple reports over the weekend revealed that Matthew Stafford, quarterback of the Lions, would be leaving the team in a decision that was mutual.
Neither the Detroit Lions or Stafford himself have actually come out and confirmed the news but Matt's wife, Kelly Stafford, basically did the confirming herself in a new Instagram post where she shared her love for Michigan and the struggle realizing her time is limited in the mitten state.
The picture is of her and her husband, in an embrace, at Ford Field in Detroit. She calls Michigan and the people her home and that "there's no place like it." Kelly also says that when she knows what the future holds for her and her family she'll show her gratitude the right way to the fans.
It's unknown how long the Stafford's will remain in Michigan for but USA Today says that the Lions are already looking at trade offers and some potential teams for Stafford could be the Indianapolis Colts, New England Patriots, and Washington.
Matthew Stafford was the first draft pick for the Lions in 2009. After 12 years and no championship, it makes sense why he would feel like moving on is best. He currently has two years left on his five-year $135 million contract.
Since it was revealed that Stafford would be parting ways from Detroit, fans have come out in droves to show their support by donating to a charity close to the Stafford's hearts, Acoustic Neuroma Association (ANA). The Detroit News reports that Kelly was diagnosed with the condition in 2019. ANA is a rare noncancerous tumor that develops in the brain and inner ear, which can lead to face paralysis and hearing loss.
It's hard to imagine not just Detroit, but Michigan, without the Stafford family but they'll always have our support no matter where the future takes them.
Enter your number to get our free mobile app
Check Out Lions Matthew Stafford's Michigan Mansion