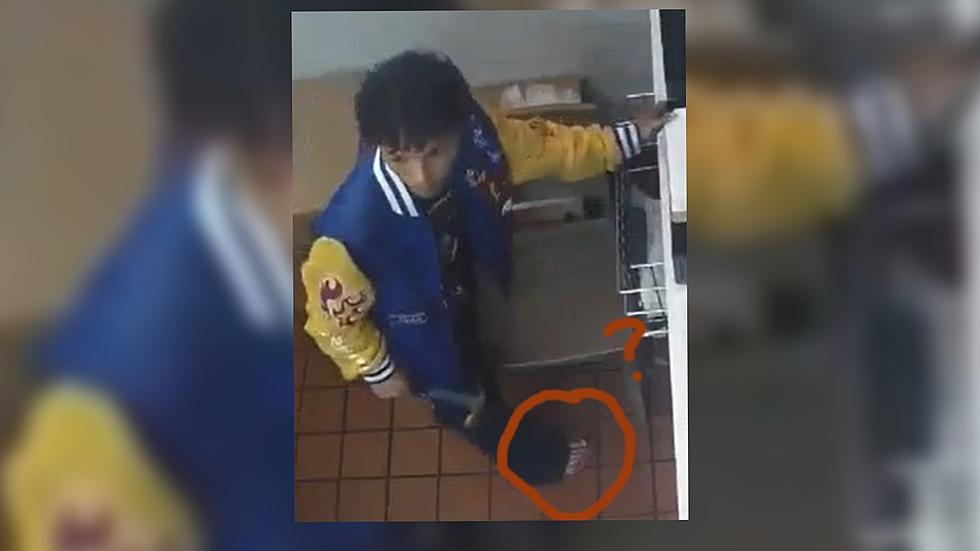 Kent County Sheriff's Office Seeks Barefoot Bandit
Kent County Sheriff's Office
Do you recognize this man? Or his feet?
Could he be wearing sandals? It's possible. But the choice of footwear in winter (or lack of) sure is interesting.
The Kent County Sheriff's Office is asking for help identifying a person suspected of breaking into an area business... who appeared to not be wearing shoes while committing the crime.
KSCO shared pictures to Facebook, saying the break-in occurred at a fast food restaurant in the 4000 block of Plainfield Avenue in Plainfield Township.
They're asking anyone with information to come forward and "help bring closure to the victim."
KSCO asks anyone with tips to not leave in the comments on the post, but to send a direct message. Anyone with information can also contact Silent Observer or the KCSO Detective Bureau 616-632-6125.
Speaking of the comments though, I wasn't the only one who found the lack of shoes curious:
Yvonne says,
Came into the store barefooted??!!
Marcie adds,
You would think if someone was breaking into a business, you wouldn't want to wear flashy clothes. Let alone show your face... But no shoes..... really..... what was he worried about, leaving muddy foot prints?! Or didn't wanna ruin his shoes...
Mike wants to know,
Did you guys check for toe prints?
LOOK: What are the odds that these 50 totally random events will happen to you?
Stacker
took the guesswork out of 50 random events to determine just how likely they are to actually happen. They sourced their information from government statistics, scientific articles, and other primary documents. Keep reading to find out why expectant parents shouldn't count on due dates -- and why you should be more worried about dying on your birthday than living to 100 years old.