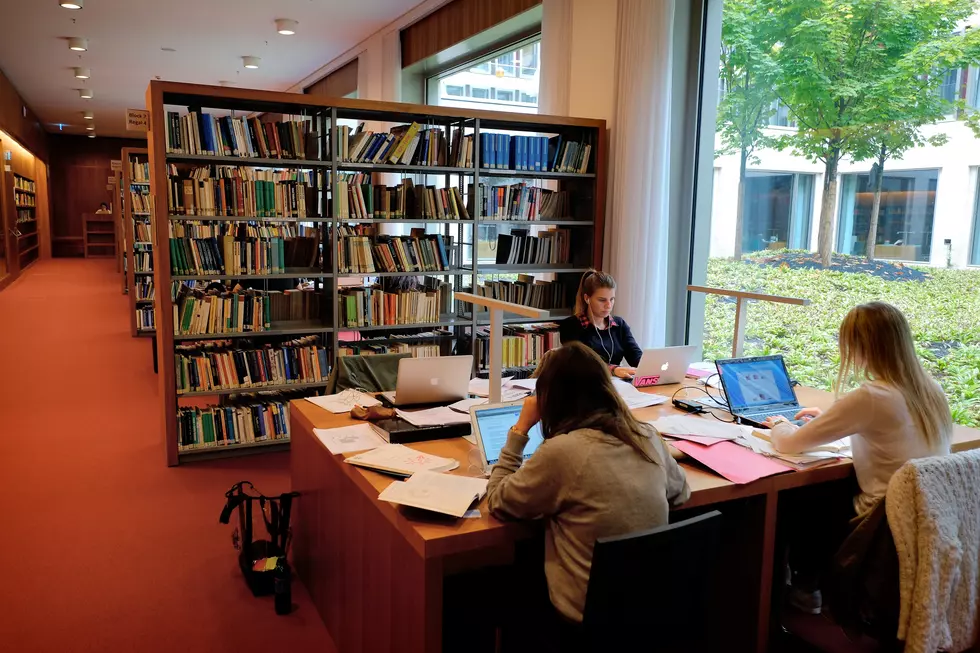 Kent District Library Reopens Some Branches
Getty Images
In a summer where just about everything has been cancelled, it's a great time to sit down with a good book.
In the past, we could head off to the library to find a great printed piece to read. Due to the coronavirus, the Kent District Library had closed it branches on March 13th. Since that time KDL continued to provide valuable library services to the community, including. They re-opened June 15th with curbside service, fulfilling more than 145,000 checked-out items in more than 35,000 pickups to date. They also saw a 49% increase in circulation of the digital collection (eBooks and audio books). They also added 600  WiFi mobile hotspots, bringing the total to 800 hotspots available for checkout. (Check out the interesting items available to checkout through the Kent District Library).
KDL is now announcing that they will welcome the general public back for in-branch visits beginning Wednesday, August 5th with limited hours. 
Some guidelines and precautions have been put into place for everyone's safety. They include:
Masks covering nose and mouth are required.
In-branch visits up to one hour are welcome.
Public computer sessions are limited to one hour.
Children's play areas and activities will be closed.
Study rooms will be closed.
Building occupancy is limited to 25% of regular capacity.
Social distancing guidelines are marked throughout the building.
Initially, in-branch hours will be Monday-Friday from 1:00 pm-5:00 pm, except for the Kelloggsville Branch which will be open on Tuesday and Thursday only  Alto and Tyrone Township Branches will not be open to the public on Mondays but curbside service still available. The Nelson Township Branch will be closed on Thursdays. Saturday hours will vary by branch.
Grab that library card and head off to the library for a good book!
KEEP READING: 50 activities to keep kids busy this summer