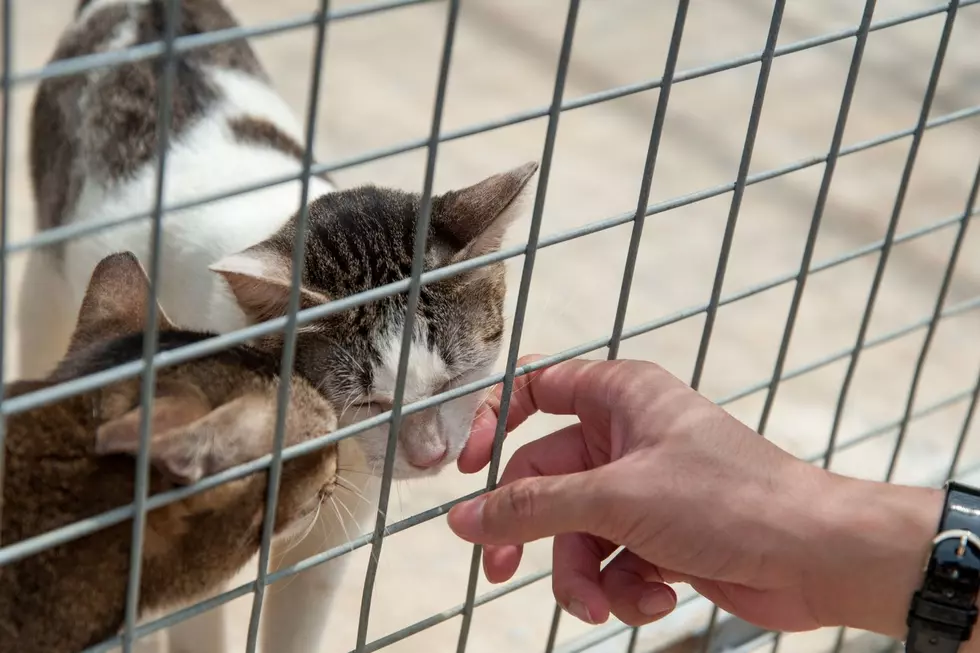 Kitty With No Eyes Up For Adoption at Humane Society of West Michigan
Credit: Canva
In college, my friend and I visited an animal shelter.
Within 20 minutes, I found my little kitty, Toulouse. (Yes, he was named after Ariana Grande's dog, Toulouse.)
Unfortunately, when I moved back home, I had to give little Tou to one of my friends. Now, he is living his best life and I receive updates about him all the time.
So, when I found this story, I had to share it.
Last week, the Humane Society of West Michigan had 42 animals find their forever homes.
You might be the next lucky owner of the perfect pet.
If a little kitty has been an animal you are considering, consider adopting little Chrissy.
Hey Siri or Hey Google, play "Chrissy, Wake Up!" from Stranger Things!
According to a Facebook post, Chrissy was brought to the Humane Society of West Michigan by a good Samaritan after she was found in a sandbox, all alone, and with a severe infection in both of her eyes.
Now, do not let Chrissy's disability fool you. She is still a rambunctious little kitty.
Thankfully, she has been receiving a lot of love from her foster family as well. Her foster mom even explains why Chrissy would be the perfect addition to your home and/or with your family.
"Whoever adopts Chrissy is going to be one lucky person! When she hears the sound of the door opening she knows right where to run and waits for me to pet her/pick her up. When I hold her up to my face to talk to her and give her kisses, she wraps her paws around my face and rubs her head against my nose, and makes little biscuits on my face. She is the best on car rides, just sleeps - I've actually never heard her make a peep, ever and she's happy to cuddle anyone until you're ready to get up. She is the most calm, laid back, and loving kitten I've ever fostered, she could be a great therapy cat! She also loves pouncing and playing with toys that make noise, hanging out with her kitty siblings, and using her big dog brothers as beds for naptime. Chrissy is just the best!"
After reading that, how would you not want to adopt Chrissy immediately?
If you or any friends or family member want to adopt Chrissy or learn about the other friendly animals waiting for their forever homes, visit the Humane Society of West Michigan's website.
10 Animals You Can't Own As Pets In Michigan
Some people really want to have an exotic pet in their home, but very rarely is it a good idea. And if you are looking to add a wild animal to your family, check out this list of animals you can not own as pets in Michigan.