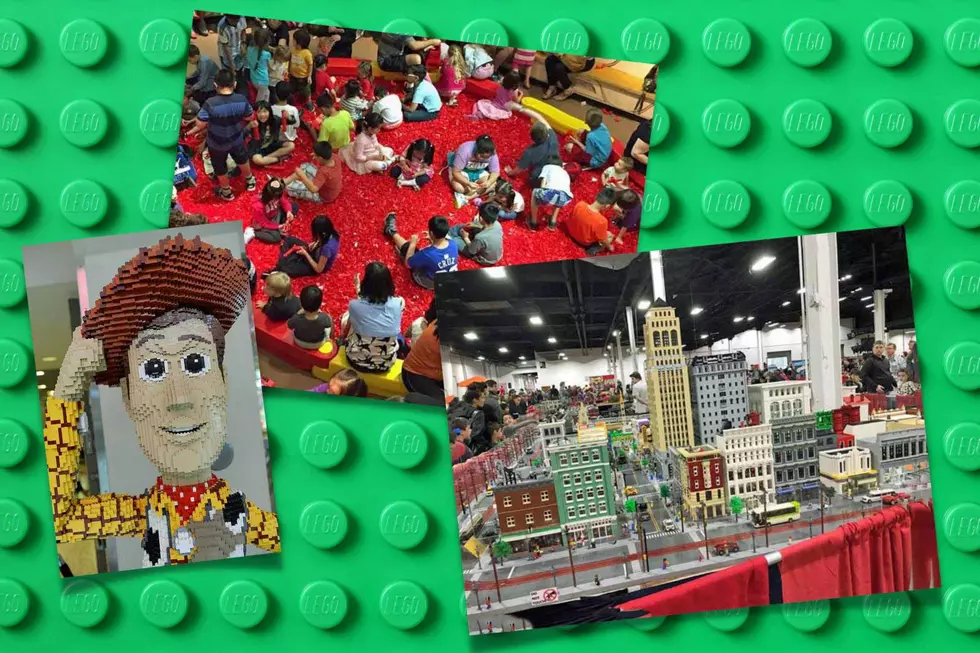 LEGO Fans: Head to Chicago for Brick Fest Live in January
Photos: Canva, Facebook
When Ole Kirk Christiansen, a carpenter in Denmark, began making wooden toys back in 1932, he never thought that 100 years later one of his inventions would be one of the most popular toys ever!
His company name, LEGO, meant "play well" in Danish. The company started making plastic toys in 1947. A few years after that, LEGO started producing "Automatic Binding Bricks". Those bricks evolved into the LEGO sensation that kids play with today.
A LEGO Fest that Tours the Country
Brick Fest Live is a live family event that is fun for all ages. It features hands-on attractions and activities.
If you attend Brick Fest Live you will see life-size models made from thousands of the little plastic bricks. Some of the contestants from the TV show "LEGO Masters" also make appearances at these events. There will also be a giant brick pit. Who wouldn't want to dive into a pit of over 200,000 colorful bricks? (I hope there is no age limit on this!) There is a LEGO Graffiti Wall, a Mosaic Gallery, Derby Races on 35 foot long tracks, and you can help build a Guinness World Record setting giant Floor Mural. And, of course, LEGOs will be available for purchase!
Brick Fest Live will be held at the Tinley Park Convention Center on January 21st and 22nd, 2023.
Tickets for this largest LEGO event in the United States are on sale now and selling fast. More than 90% of the tickets are already sold out. Here is a link for tickets.
Interesting LEGO Fact
Over the years, LEGO bricks have evolved and new styles and features are constantly added. Surprisingly, old LEGO pieces still connect with the new bricks. That means the bricks from our childhood will still work and connect with the new LEGO bricks sold today!
West Michigan Interest in LEGO
Fox TV has been airing a LEGO building competition show called "LEGO Masters" for the last couple of years. The show airs Wednesdays at 9 pm and is hosted by Will Arnett. Over the last couple of seasons, the show featured teams from the West Michigan area.
Michigan Residents Appear on Lego Masters
Recently a home was for sale in Wisconsin that featured a LEGO theme...
LEGO Lovers Dream Home For Sale in Wisconsin
There is also an Historic Grand Rapids LEGO Display at the Grand Rapids Public Museum through February 4th of 2023. See what Grand Rapids looked like in the past...all built with LEGO bricks! The display was created by the Western Michigan LEGO Train Club. Read more about the exhibit here.
And if you want to make another road trip...head to Bellaire, Ohio and visit the Brick Museum. Housed in an old elementary school, this is an unofficial LEGO museum with hundreds of sculptures made of the little plastic bricks. It is well worth the visit if you are in the area.
Here are a few of the pictures I took on my visit to the Brick Museum...
15 Rock + Metal Album Covers Recreated With LEGOs
All are designed by Adnan Lotia.