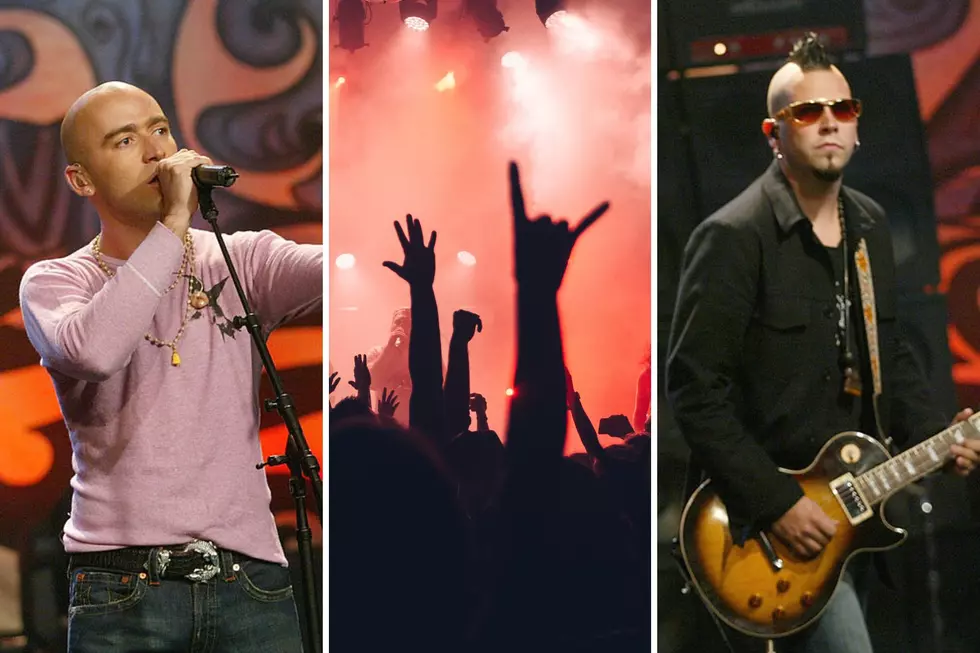 +Live+ & Tonic Coming To Michigan As Part Of 2022 Tour In December
Canva/Getty
The band +Live+ has announced that their 2022 tour will be heading to Michigan at the end of 2022.
When is +Live+ playing in Michigan?
+Live+ will be performing, live, at the Soaring Eagle Casino in Mt. Pleasant on Friday, December 30th for a New Year's weekend show.
How do I get tickets to see +Live+ at Soaring Eagle Casino?
Tickets for the show go on-sale on November 5th. Tickets can be purchased online at SoaringEagleCasino.com.
Is there an opener for +Live+ at Soaring Eagle Casino in Michigan?
It has also been announced that Tonic will be opening for +Live+ when they visit Michigan in December.
How do I win tickets to see +Live+ & Tonic at Soaring Eagle Casino?
Listen weekday mornings at 7:20a to the Jojo Show to get codewords to win and enter them below.
About +Live+:
The multi-platinum band from Pennsylvania—Ed Kowalczyk (vocals, guitar), Chad Taylor (guitar, backing vocals), Patrick Dahlheimer (bass) and Chad Gracey (drums, percussion)—have sold over 22 million albums worldwide and earned two number one albums (Throwing Copper, Secret Samadhi). Their catalog is filled with such gems as "Lightning Crashes," "I Alone," "All Over You," and "Lakini's Juice," which live on today as classics on rock radio. Throwing Copper produced the band's biggest single, "Lightning Crashes," which was #1 at Modern Rock radio for 10 consecutive weeks. Throwing Copper reached #1 on the Billboard Top 200 and eventually surpassed sales of 10 million albums sold.
About Tonic:
Tonic revolves around the longstanding, close brotherhood shared among members Emerson Hart [vocals, guitar], Jeff Russo [lead guitar], and Dan Lavery [bass]. Since 1996, the GRAMMY® Award-nominated multi-platinum trio has consistently delivered anthemic and undeniable rock. To date, the band has landed six Top 10 singles, sold 4 million-plus records, and garnered a pair of GRAMMY® Award nominations. Lemon Parade, not only went platinum, but it also yielded the" #1 Most-Played Rock Song of 1997" in the form of the lead single "If You Could Only See."
Last-Minute Pop Culture Halloween Costumes for 2022
From viral TikTok stars to unexpected celebrity costumes.