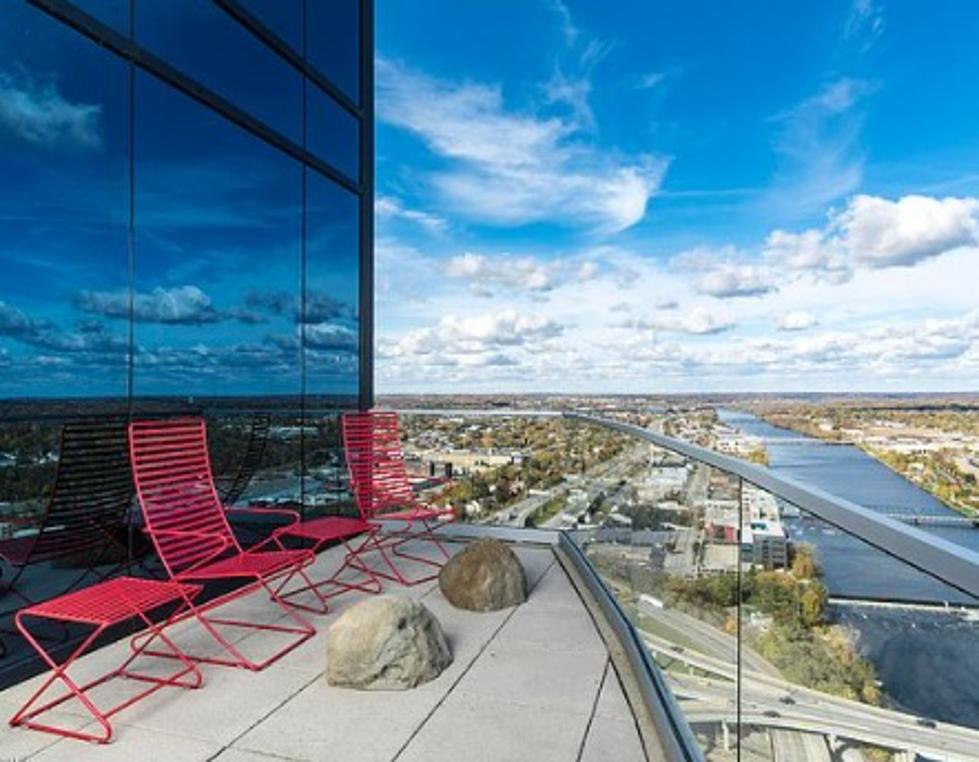 Living High Atop Grand Rapids For $1.3 Million
Jamie P Starner Starner Realty
I have been in the real estate market as a buyer for a few months now. This past weekend I found the perfect place. Unfortunately, I was too slow and lost out on another condo. Lesson learned. If I find a spot, I need to move fast before someone else scoops it up. It's back to Zillow for me. As I considered condos, townhomes and houses, I came across this beauty...
It's a 4 bedroom, 3 bath condo with 2,970 square feet. Located at 335 Bridge Street NW, Apt 3301, this gem does cost a pretty penny. If you want to live overlooking the city and the river, its going to cost you.
$1.3 million is the asking price. That doesn't include the $1250 monthly HOA fees either. Yikes. Too rich for my blood but lets take a peak...
This is a true penthouse located on the top two floors of Michigan's tallest residential tower. The condo is finished in the minimalist/modern style with quality materials and custom touches.
You receive access to the 24 hour front desk security service, indoor pool, hot tub, and fitness center. There's a storage unit in the lower level and two dedicated parking spaces right in front of the secure elevator.
The condo was built in 2007. It's been on the market for 272 days. At $438 per square foot, this home is on the high side of any residence in Grand Rapids. If you have the bank roll and can swing a $7000 monthly mortgage, go for it! The condo is listed by Jamie Starner with Starner Realty. 
LOOK INSIDE: You Could Stay At One of the Famous Charlevoix Mushroom Houses
There is a lot of unique architecture to see in the state of Michigan from the historic homes in Detroit to the Broad Art Museum on Michigan State University's campus. One of the most well-known is the mushroom house in Charlevoix.
These cute little cottages were designed by architect Early Young and overlook beautiful Lake Michigan. Take a look inside one of them, and if you're interested, you can even book a stay in it through
airbnb
!
LOOK INSIDE: This Okemos Home Could Be the Setting of a Netflix Period Drama
You know how sometimes when you're bored you just scroll through Zillow to see what's out there? Well, we found this gem of a
house in Okemos, Michigan
that is so unique we just had to write about it.
Seriously, the decor of this place will make you feel like you're stepping back in time. Take a look!