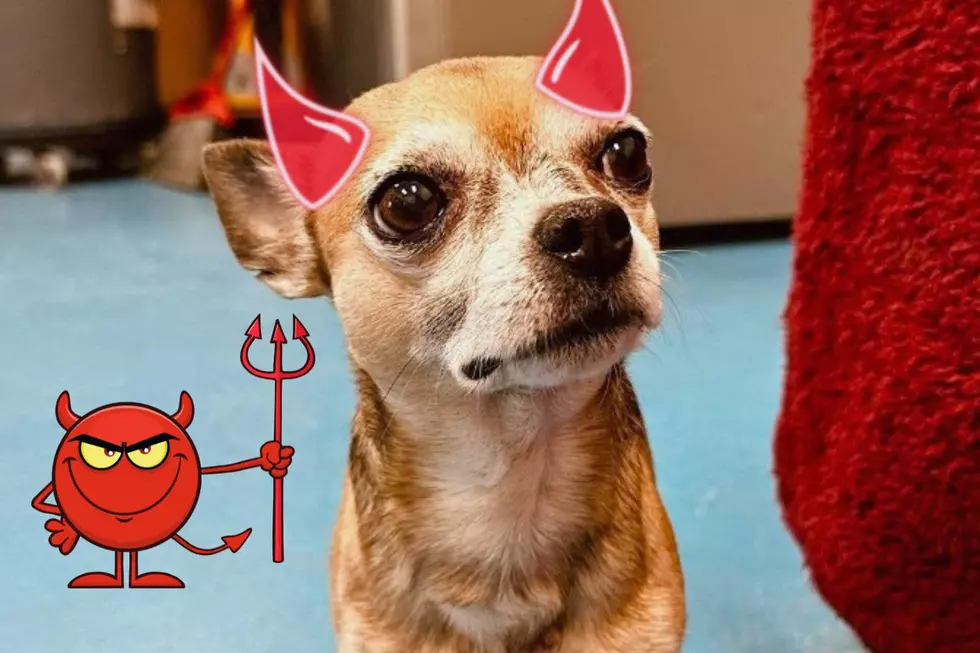 Local Animal Shelter is Brutally Honest about a Demon Dog
Photo: Noah Project via Facebook, Canva
When animal shelters are looking for the forever home for a dog or cat, they try to point out all the good qualities that animal may have. There are times though that being brutally honest about a particular animal is a necessity -- even when they don't have the most sought after habits or personalities. Such is the case with one dog at the Noah Project in Muskegon.
Meet Link the Chihuahua
The shelter is brutally honest in their description of Link when they start out by saying that they don't even know what to say about him to "make him sound somewhat palatable for adoption."
The story of Link goes on to say that everyone knows a demon chihuahua and it you don't -- you will now. Link is an ornery old man at the age of 10. He iwill easily go off if someone enters the room he doesn't like. Even looking at him will set him off.
He is your stereotypical ankle-biter chihuahua but way worse.
The shelter is not often intimidated by a dog, but Link has them all on guard.
Does Link Have Any Good Qualities?
The shelter does try to come up with some positive qualities that Link can bring to your home if you have the patience and desire to adopt him:
You can go ahead and cancel your Ring subscription because as soon as people hear this demonic entity coming from inside your house, they will run away in fear.
If you don't like having people coming over, he's perfect for you, no one will want to come over.
If you have a roommate and don't know how to tell them it's time to get a new place, he'll do it for you. No awkward conversations needed.
Maybe you have in-laws that are always coming over, that'll stop after Link shows up in the picture.
Tired of always hosting family gatherings for holidays? Here's your out: "sorry, I have a chihuahua that is possibly a haunted Victorian child in the body of a small dog that hates everyone"
Here is the full post from the Noah Project:
Hopefully the brutal honesty about Link will find him his forever home. There has to be someone out there that he will bond with who has the patience to give this little guy his forever home.
Edwin Needs a Home Too!
If Link isn't the dog for you, perhaps Edwin would be a good fit. This poor guy has been at the shelter for almost one whole year. He is a senior dog at the age of 9 but still has the energy of a puppy. He doesn't like to be told no, and can be a little finicky at times. He would also do best as an only pet.
Here is the post about Edwin...
Let's find forever homes for both of these dogs!
You can get more information on the Noah Project website or on their Facebook page. Their phone number is (231) 865-1264. They are located at 5205 Airline Road in Muskegon, MI.
Check out these 50 fascinating facts about dogs:
Top Dog Breeds For Families With Kids
Picking out a dog for your family isn't easy, but here are some great breeds that do well with kids.