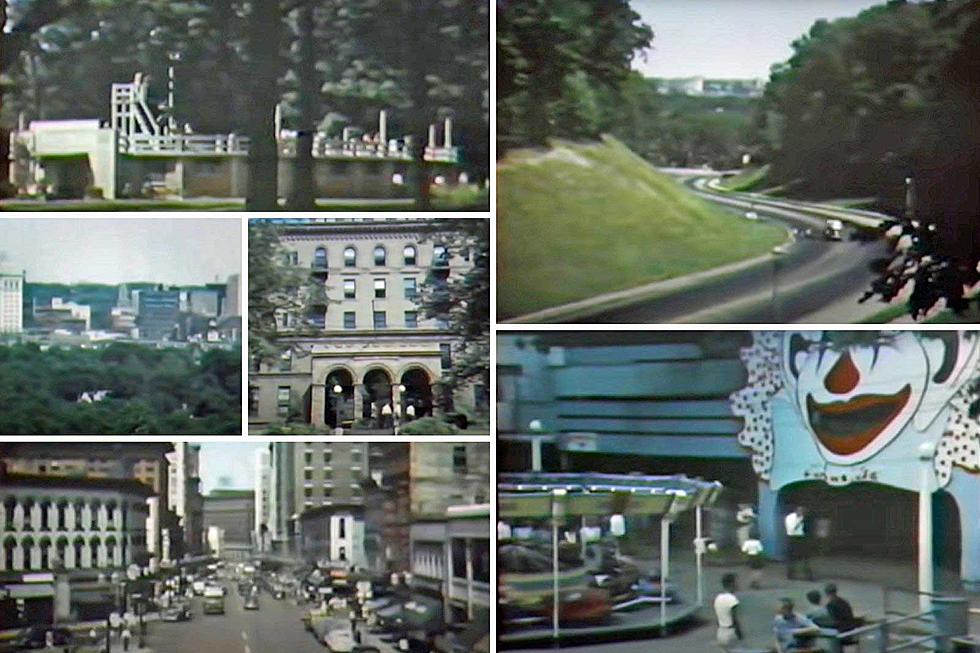 Looking Back at 1946 — Grand Rapids was "A Good Place to Live"
Photos: kgbird1949 via YouTube
Wouldn't it be fun to be able to do some time travel? Maybe go back to a time before you were born. It would be a chance to see what life was like in a more simpler time. What did the city look like back then? We have a few answers thanks to a video posted to YouTube.
The Grand Rapids Amateur Movie Club produced a video back in 1946 called "Grand Rapids Michigan - A Good Place to Live". In the film you can see several Grand Rapids landmarks. Let's take a trip back over 75 years ago and see how things have changed.
This is the old Grand Rapids Airport. It was located near what is now Roger B. Chafee Drive and 44th Street.
A look down Lake Michigan Drive into downtown Grand Rapids -- before the I-196 Expressway was constructed. John Ball Park is on the right..
The Grand Rapids skyline in 1946. McKay Tower is on the far left...
A shot of downtown Grand Rapids, looking to the west from what today is Monroe Center and Division Avenue. The Grand Rapids Police Department now sits on the corner in the far left of the photo...
The old Grand Rapids City Hall that was torn down in the late 60s...
The City Water and Light Building that is still located on the corner of Monroe Avenue and Coldbrook Street NW...
The old Grand Rapids Public Museum, located on the corner of Jefferson Avenue and State Street SE...
The front of Butterworth Hospital back in 1946...
The old swimming pool located at Lincoln Park on the city's northwest side...
A car leaving Johnson Park on Wilson Avenue and Butterworth Street SW...
Back in the 40s there was an amusement park in East Grand Rapids called Ramona Park...
Reeds Lake in East Grand Rapids was a popular spot for sailboats and there was even a boat that let people cruise the lake...
Even back in 1946, people would head to the Fulton Street Farmers Market, which is still located in the same place...on Fulton Street near Fuller Avenue NE.
The entire film is just over 26 minutes long, but it is a great look back at the City of Grand Rapids in all its glory back in 1946...
\
ABC's of Grand Rapids
Here is an interesting, alphabetical look at the people and places that played a part in Grand Rapids history.