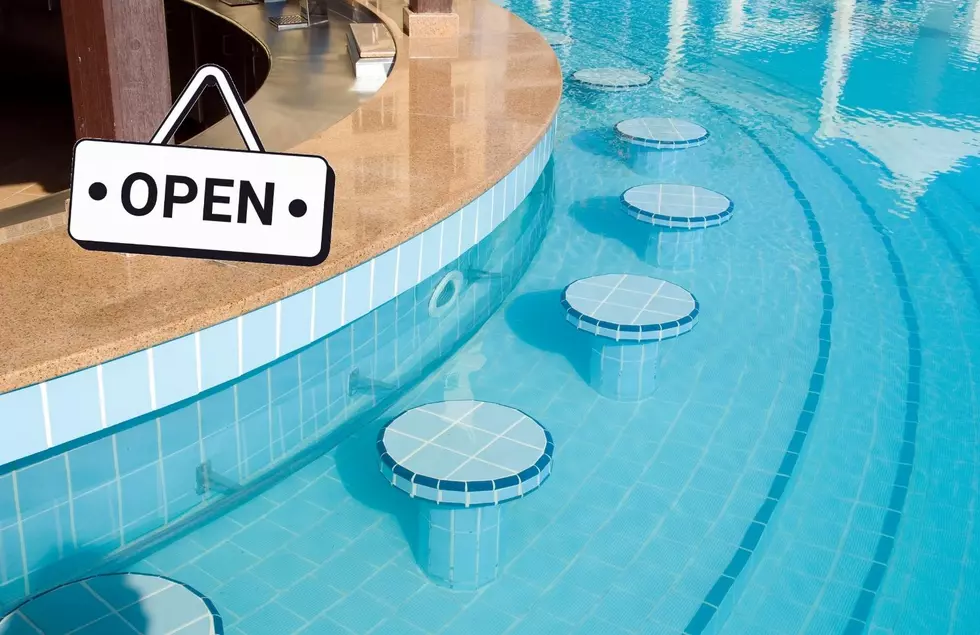 Make A Splash: Could Swim Up Bars Be Coming To Michigan Soon?
Canva
There's something uniquely special about summer in Michigan. After we shake off the winter snow, and the leaves finally start to bud, we're all ready to spend as much time as possible outside enjoying all of the beauty of pure Michigan.
And for Michiganders who love to spend their time outside with a little day drinking, will find that a bill in Lansing are going to make a splash if it passes.
State Rep. Rodney Wakeman D-Saginaw County and state Rep. John Cherry D-Flint have proposed Wakeman's House Bill 5983, which aims to update state laws to allow swim-up bars to operate in Michigan while following certain safety guidelines.
The proposed legislation wants swim-up bars must serve beverages in non-breakable containers, provide lifeguards and enhance pool filtration. 24 states in the US currently allow swim-up bars, which are basically poolside bars for tourists to enjoy, and Michigan may be becoming the 25th state.
The reasoning behind Rep. Wakeman's proposed legislation is that he feels Michigan is at a big disadvantage when it comes to not having swim up bars. A large majority of the midwest states offer them, so it limits our abilities to be competitive in tourism.
A press release from Rep Wakeman's office says
 Safely accommodating swim-up bars will add to our economy and fill a void in our tourism industry that currently drives people to hotels and attractions in other states. There is a lot of potential for resorts in Michigan to offer swim-up bars in a safe, controlled environment.
This isn't Rep. Wakeman's first piece of legislation to involve a change in the Michigan liquor code. In September 2021, Rep. Wakeman introduced House Bill 5304 to authorize the use of robo-bartender alcoholic dispensing machines in restaurants and hotels to dispense liquor directly to customers.
As for when this will happen, we may not see it this summer, but the bill was passed by the House on Feb. 17, 2022, and awaits a decision from the Senate.
Rent This Luxurious Swimming Pool in Oakland County
Take a look at this awesome swimming pool that you can rent in Northville, Michigan.