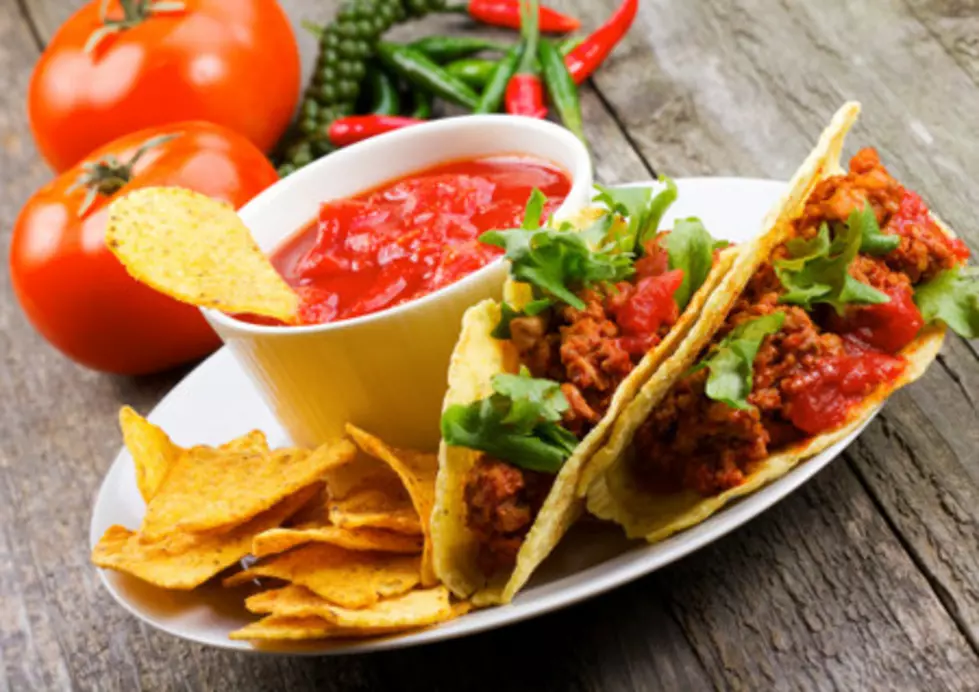 Make Sure Your Mexican Food Is Authentic Mexican Food
Nikolay Trubnikov/ThinkStock
Some places serve you Mexican food, and others serve the real deal.
There are quite a few good, authentic Mexican restaurants in town. And some not so much.
5. There's a salad on your taco.
Authentic tacos come with a little onion, cilantro, and lime — not wilted lettuce and tomato.
8. Your plate is sizzling.
Fajitas are your fave Mexican dish? Funny, fajitas started in America, which is probably why they're one of Chili's best-selling items.

Real Mexican food is made with lard. You could try vegetable oil if you're feeling healthy."
Mmmmmmmmmm larrdddd.....aaarrrgghhhhh. (Insert Homer Simpson voice here)