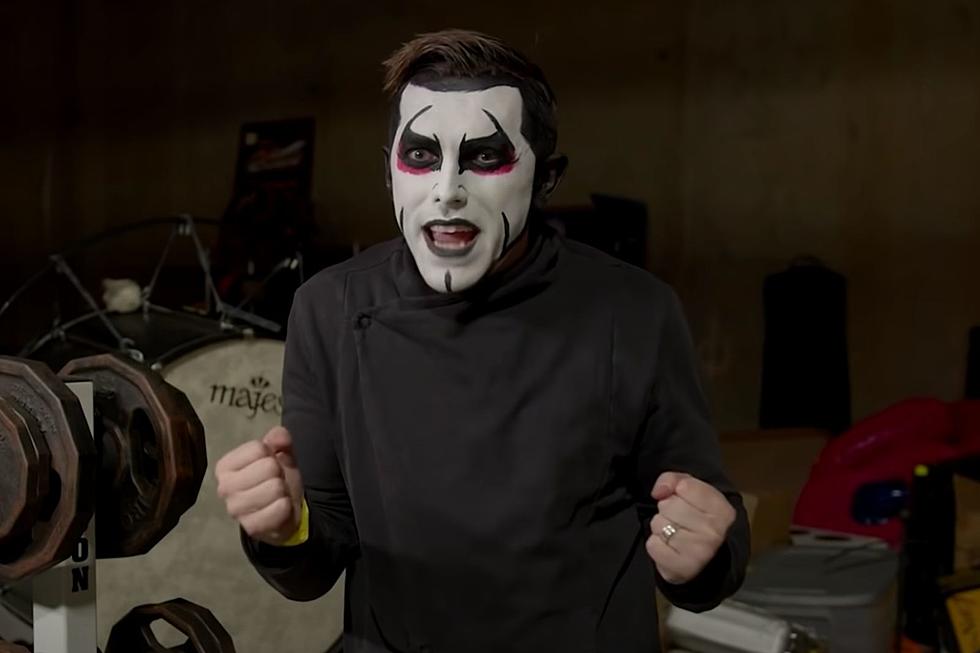 Meet Danhausen, Michigans' Strangest Pro-Wrestler
Danhausen Screenshot - Trevor - TSM
"Very Nice, Very Evil" is a phrase most wrestling fans know now thanks to independent wrestler turned internet darling, Danhausen.

Who or What is Danhausen?

TLDR: Danhausen is Wrestler from the Detroit-area, who has become one of the most entertaining and unique wrestling personalities in the world.
Danhausen is himself a charismatic enigma. He wears horror-themed face paint and puts curses on his enemies. He's both hilarious and and menacing. While he might not be for the more traditional wrestling fan, those who get it, love him. When he talks you hear a blend of Conan O'Brien and Mark Hamill's Joker. On Conan O'Brien's podcast Conan O'Brien Needs a Friend, Danhausen described himself as "Conan O'Brien possessed by a demon".
While in character, Danhausen will often refer to himself in the third person. He adds the suffix "-hausen" to most words, chastises other wrestlers if they use profanity(because it hurts his chances to get rich on TV). He often uses the catchphrase "very nice, very evil" to describe himself, the perfect blend for not only a pro wrestler but an Internet darling.
Danhausen is super entertaining, you can watch him for hours on this hit Youtube Channel. One of the most hilarious things about Danhausen is how meme-able he is. Any one of catchphrases or posturing makes most viewers laugh.
Very Elite, Very Famous
The online wrestling community has rallied behind Danhausen. Which has powered him through changing wrestling companies and overcoming injury. Danhausen has become so popular online that he has started branding items. Like his own coffee or his own guitar pedal.
Danhausen has recently made his national Television debut on TBS and TNT for the new pro-wrestling company All Elite Wrestling. While he is currently injured, he still has been featured on weekly programming.
Danhausen, Made in Michigan
Danhausen doesn't make many out of character appearances. Anytime you see Danhausen out of makeup, he claims there is CGI in post making him look that way. In the few out-of-character interviews with "Donovan Danhausen"(which still sounds like it's a wrestling name), he has stated that he's from the Detroit area. He lives there when he's not in Canada, where his wife and family live.
Recently All Elite Wrestling announced it's Michigan debut in Detroit. It's set for this late June. This excited Danhausen to finally bring All Elite Wrestling to his hometown, but he wasn't on the poster. So he demanded "Replace all of these heads with Danhausen since it's his hometown"
Tickets go on sale Friday, March 11th for the Detroit show. So if you're a Michigander and Pro Wrestling fan, grab a ticket or else Danhausen will curse you!
READ ON: Weird, wild UFO sightings from throughout history