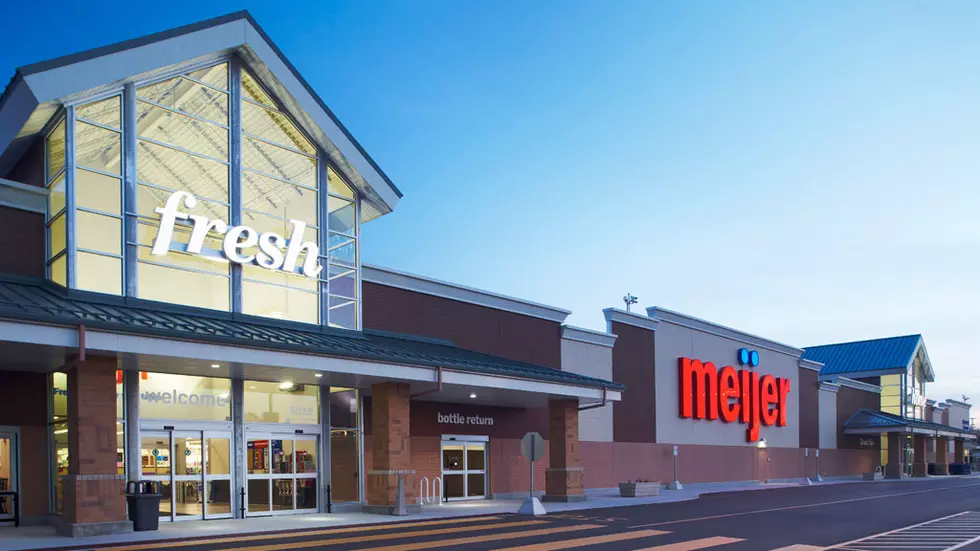 Meijer Handing Out Free N95 Masks to Customers
Meijer/ Twitter
As the number of COVID-19 cases continues to rise, Meijer stores throughout the midwest will be handing out free N95 face masks to their customers.
These masks will be provided free of charge to shoppers who need them as they enter the stores. Customers can take up to three of these masks, which will be in boxes on tables near the greeter stand at the stores. Meijer has received about 3 million of these masks to hand out.
The N95 respirator masks are considered to be the highest quality masks to help protect people from COVID-19. These masks claim to filter out at least 95% of particles in the air, if they are worn properly. The masks are approved by the National Institute for Occupational Safety and Health.
Last week the Biden administration announced plans to distribute 400 million of these masks across the United States from the Strategic National Stockpile.
Meijer's participation in this program is part of their ongoing efforts to help employees and customers protect themselves and stay healthy.
Meijer currently operates more than 250 stores through the midwest in Michigan, Ohio, Indiana, Illinois, Wisconsin, and Kentucky.
Other retailers also plan to offer these masks, including Walmart, Walgreens, and CVS Health.
Last week it was also announced that the Biden Administration would be purchasing one billion at-home, rapid COVID-19 tests to give to Americans for free to households in the United States. You can get more information and find links to order your five free test kits here.
You can find more information on where to get the COVID-19 vaccination here.
Answers to 25 common COVID-19 vaccine questions
Vaccinations for COVID-19 began being administered in the U.S. on Dec. 14, 2020. The quick rollout came a little more than a year after the virus was first identified in November 2019. The impressive speed with which vaccines were developed has also left a lot of people with a lot of questions. The questions range from the practical—how will I get vaccinated?—to the scientific—how do these vaccines even work?
Keep reading to discover answers to 25 common COVID-19 vaccine questions.