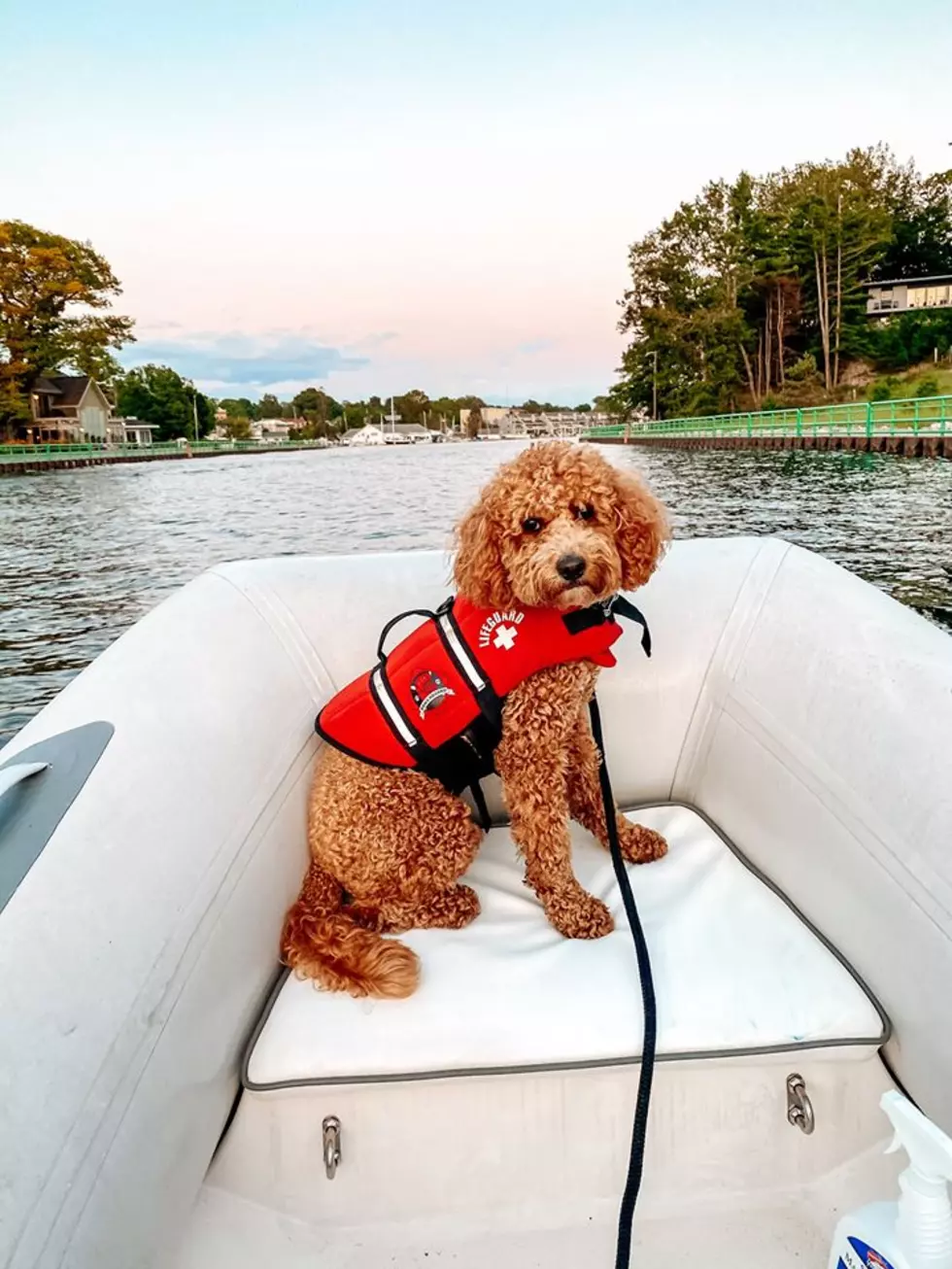 MI Community Helps Family Find Dog Lost In Lake Michigan
Kim Welsh Oberman via ‎Frankfort MI Anything Goes by www.shoplocalplease.com Facebook Group
This is such a great story.  Mostly because of how concerned people who didn't even know the family involved all jumped into action to help out. Proof that even though we keep seeing so much negativity out in the world, it's not the real picture of SO many people.
Attention - Missing Dog- please help us find our baby! We were cruising on the lake heading north from Frankfort Saturday July 25 and our beloved Roxy somehow fell off our boat. We have been searching everywhere for her. Please spread the word and help us bring her home.
From there, just looking through the comments, concerned neighbors went into action looking for the missing dog.  Kids were going out on their bikes looking, friends were getting together and looking along the lakeshore. Also as you can see by the update, one lady was even making "LOST" signs to hang up around the area, and others were dropping tips of where they saw a dog that looked like Roxy.
These were people who didn't even know the family who lost the dog, just people, ANGELS as Kim calls them, looking for a family pet.
Well, with all the help, two ladies were able to find Roxy a day later hiding in some bushes along the shore.  According to Kim's update, the dog, which was wearing its doggy life jacket, was able to swim about two miles to shore, where she was found.
UPDATE ROXY HAS BEEN FOUND!!!!!❤️GOD IS SO GOOD!!! We had angels named Lori & Michelle show up for us & searched until they found her!!! ( and Another angel named Lynn was making signs and preparing to post them up and down the coast to find her) Roxy swam 2 miles into shore and was hiding in a row of bushes when they found her!!
She's since been reunited with her family, which as you can see in the picture of Roxy and Kim's son, she's a huge part of the family and is doing well.  Also props for having her wear a life jacket!
Michigan's Howard Island For Sale for $395K