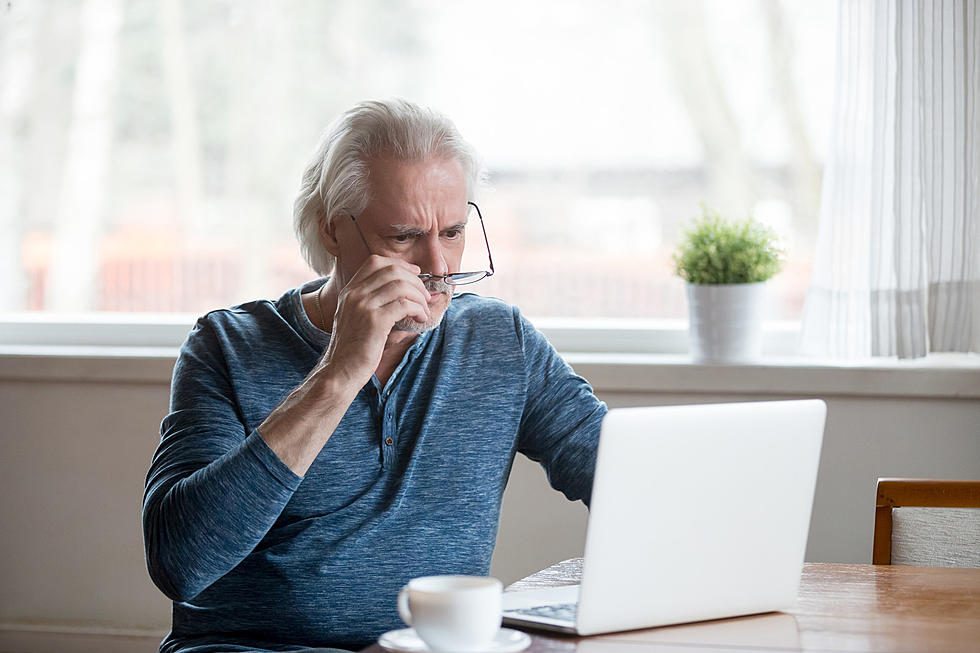 MI Lawyer Fined $3K For Flipping The Bird During Court Hearing
fizkes
The Michigan Court of Appeals has fined a lawyer $3,000 after they say he flipped off opposing council during a virtual hearing.
Veteran East Lansing attorney James Heos, tells Detroit Free Press he thought he was giving the middle finger to his blank computer screen, which was he says was not working at the time.
It's a very embarrassing situation... I've been a lawyer 46 years and I've never been accused of inappropriate, unruly, or rude conduct in the courtroom.
Heos, 74, tells the Detroit Free Press that he's "technologically challenged" and was frustrated that his computer was malfunctioning during an important malpractice hearing.
The panel of judges in the hearing aren't buying his explanation though. They say when questioned, Heos said he'd only been "pointing" at his screen. According to the Free Press, the presiding judge, Judge Thomas Cameron said,
 Mr. Heos exhibited shameful disrespect to the court and to opposing counsel in his offensive gesture and his dishonest replies to the court's inquiries.
Heos says he should have been more forthright when questioned about the gesture, but he was caught off guard. He says he's already paid the fine.
Heos could face further disciplinary action, as the court referred the matter to the Attorney Grievance Commission for an investigation.
Makes you think, doesn't it? I mean, I've probably flipped off my computer when it isn't working... I've definitely screamed profanities at it... but also, I'm not a lawyer participating in a court hearing.
This isn't the first virtual hearing in Michigan to get some attention. One St. Joseph County Judge has had some particularly noteworthy ones, including the time a defendant showed up for a court appearance using the Zoom user name of Butt****er3000.
19 Things Michiganders Hate About Michigan