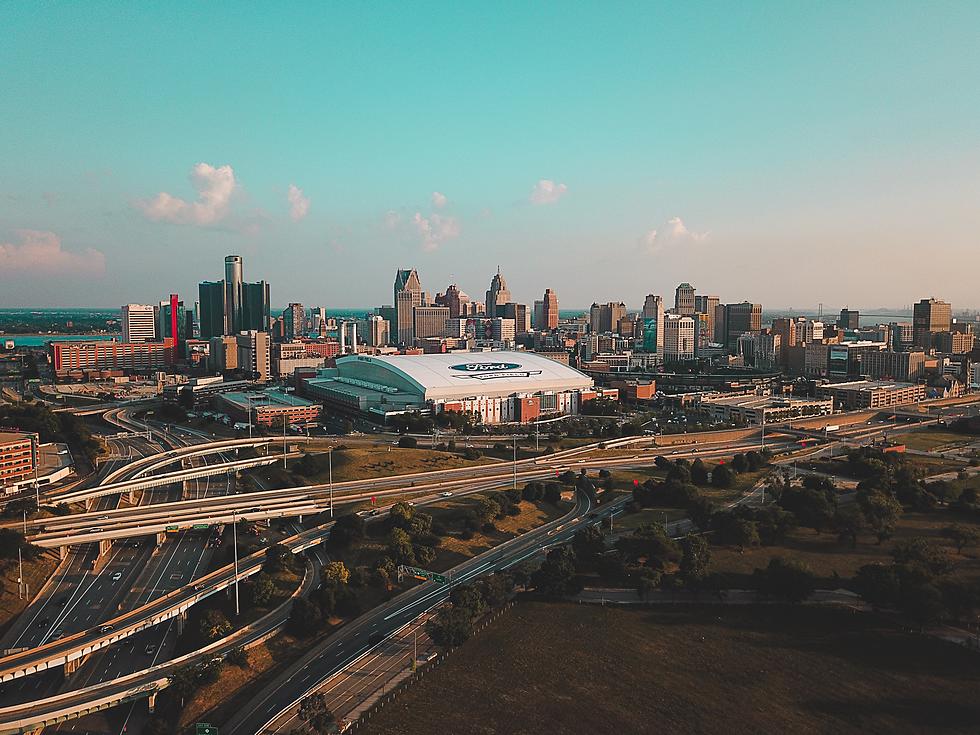 Only One Michigan Actor Made Ranker's GOAT List
Josh Garcia via Unsplash
It took some scrolling, my eyes glazed over a couple of times and I learned there are a surprisingly large amount of incredible performers who hail from either Canada or Illinois. My goal was to find someone on this list who was born in The Mitten State. Several actors and actresses in the top 200 of Ranker's The Greatest Actors and Actresses In Entertainment History list have ties to Michigan, but only one calls it their birthplace.
No one in the top 10 of Ranker's The Greatest Actors and Actresses In Entertainment History lists Michigan as their place of birth, but #3 lived on a 40-acre farm in Bloomfield Hills and attended Detroit Country Day:
Robin Williams spent part of his childhood in Michigan but his birthplace wasn't too far away. Williams was born in Chicago, Illinois, as was #15 Harrison Ford. Our Great Lakes neighbor also is the home state of #61 Gary Sinise, #82 Betty White, #92 John Malkovich, #95 Bill Murray, #158 William Holden, and Mr. #200 John Cusack.
As a young man number #28 moved from Mississippi, his home state, to Dublin, Michigan. The trauma of this move is what he attributes to his early stuttering issues. He would later overcome his vocal issues and become one of the most prominent voices in generations. He is the voice of The Lion King and Darth Vadar
James Earl Jones spoke with the History Channel about his early struggles dealing with the move to Michigan.
One of our other Great Lakes neighbors, our apologetic friends to north, has a healthy representation on the list and a few I didn't know were from the land of the polite.
Did you know Donald Sutherland, #40 on Rankers List, was from Canada? How about the man also known as Doc Hollywood, Alex P. Keaton, Marty McFly, and Teen Wolf? I for one did not know Michael J. Fox was Canadian and I am so very sorry about that (in my best Canadian accent).
#100 Christopher Plummer is Canadian. Baron Von Trapp more than likely enjoys Letter Kenny and Molson. Uncle Buck's #169 John Candy is as Canadian as SCTV, and so is The Naked Guns, #186 Leslie 'Don't Call Me Shirley" Nielsen.
I highly encourage you to scroll through and vote on Ranker's The Greatest Actors and Actresses In Entertainment History, if only so we can unite as Michiganders and upvote the only person on the list from #183 to a more fitting number.
After all, this Michigan performer has been seen in some of the biggest blockbuster movies of all time!
Known for True Grit 2010
They starred alongside Michael Cera and Elliot Page in Juno
As of late he is best known for his take on a classic Marvel character, J. Jonah Jameson, editor of The Daily Bugle and boss to Spiderman. This Michigan native even has his own action figure:
J.K. Simmons, known for his gravely voice, gruff demeanor, but ultimately loveable portrayals of heroes, villains, fathers and more. Simmons home town is listed as Detroit, Michigan on Rankers The Greatest Actors and Actresses In Entertainment History, but more specifically the professor from the Farmers Insurance commercials hails Gross Pointe Woods. Known for being a Tigers fan, he can often be found watching MLB across the country.
I kept scrolling through the list until my index finger cramped, hoping to Tim Allen mentioned for his incredible work in Galaxy Quest (I mean that Tim, it is a great movie). Also no mention of Madonna for Evita or Eminem for 8 Mile. We'll even adopt Peter Weller just for being RoboCop (he's from Wisconsin which is close enough).
For now we will hoist J.K. Simmons high as our sole Michigan representative in Rankers The Greatest Actors and Actresses In Entertainment History until Verne Troyer breaks into the top 10 were he belongs.
MORE: 11 Movies With Great Music That Everyone Should See