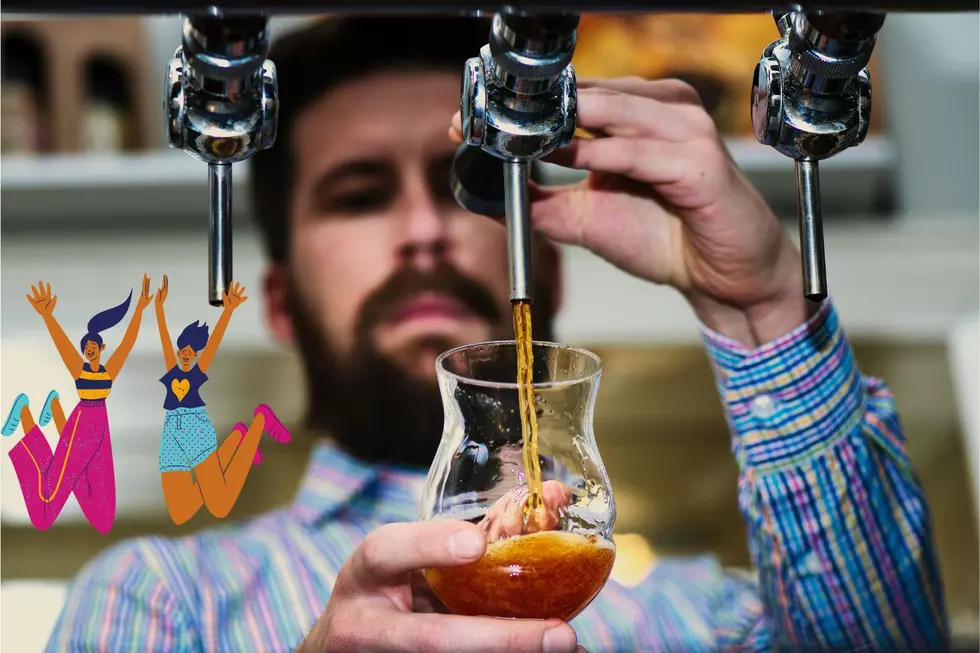 Michigan Bars and Restaurants Can Allow 'Self-serve' Beer, Wine & Cocktails
Credit: Canva
Oh, snap! Please me the alcohol!
Governor Gretchen Whitmer signed a new law on Monday that allows self-serves alcoholic beverage taps.
This law is effective immediately.
Michigan joins 45 other states that allow self-service taps for alcohol.
The new law is formally known as, Senate Bill 656, allows all Michigan restaurants, bars, and a few hotels to install self-service taps for dispensing beer, wine, and cocktails so the customer can use them directly at their table or at a dispensing tap machine.
However, you know there is always a catch 🙄
The size of alcoholic beverages is limited, as well as the total amount that can be in one order.
The size of the drinks is limited to only 16 ounces of beer, 12 ounces of wine, and mixed cocktails. For a single order, the self-serve taps are limited to only 96 total ounces.
In order to use the self-serve taps, customers will continue to provide their IDs. If the restaurants use a secured machine, they will need to provide each customer with a key card in the form of a bracelet, lanyard, or some other identifying tool.
This prepaid key card falls under the new law titled Public Act 136 of 2022.
After a certain amount of alcohol, the customer will need to have the key card 'reactivated' in order to buy more.
Senator Jim Runestad sponsored the bill believing that it will help Michigan businesses affected by staffing shortages and it will help to control alcohol consumption.
Runestad told a source that
"Michigan has one of the country's largest craft beer industries, and this reform will make a big difference in the technology available to business owners looking at new ways to better serve their customers."
Keep in mind that this new law does not allow self-serving machines to dispense straight alcoholic spirits.
Bars and Restaurants Participating in Lansing's Social Districts
Have you ever heard of a "social district"? It's an area that allows you to enjoy booze while out in the great outdoors. And by great outdoors, I mean some city blocks downtown. Lansing has officially decided to make the once temporary social districts a permanent fixture. Now, you can enjoy your favorite beer, wine, or cocktails in certain public areas in Lansing. You can find Lansing's social districts in Downtown, REO Town, and Old Town. Check out the list below to see which bars and restaurants are participating.