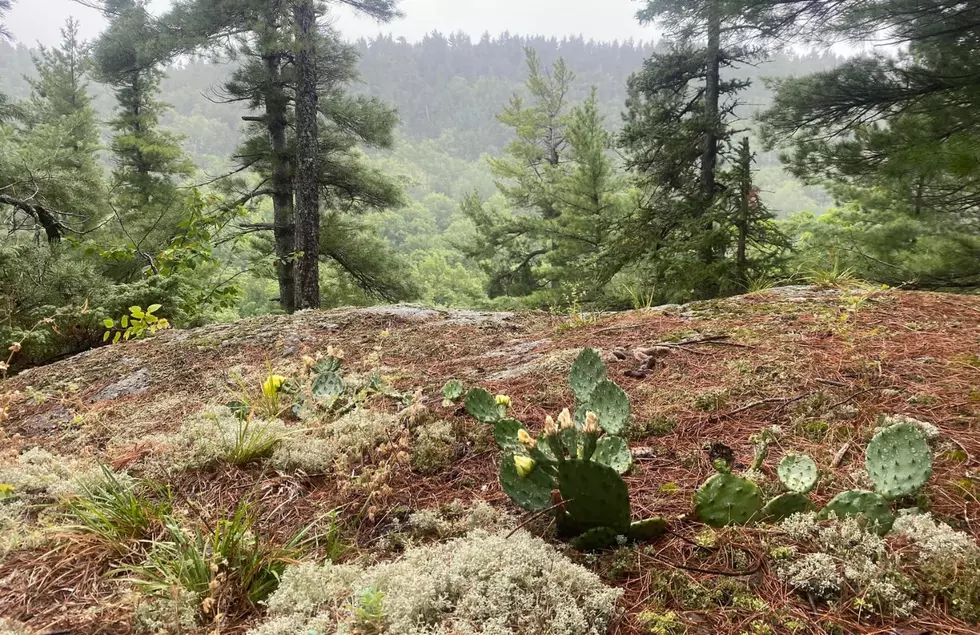 Fact or Fiction: Michigan Has Not One, But Two Native Cactus Species
Credit: Ryne Rutherford via Facebook
Growing up and spending most of my life in Michigan I thought I knew a lot about the Mitten state. But I recently learned something that blew my mind.
Michigan has not one, but two native cactus species.
Did You Know Michigan Has Not One But Two Native Cactus Species
I never saw a cactus in the wild until I took a radio job in San Antonio, Texas.
Whenever I would take my dogs, Benny and Paddy, on a walk around the neighborhood or on a trail we would always see them.
So imagine my suprise when I saw that Ryne Rutherford, a doctoral student at Michigan Technological University in Houghton shared his discovery on his Facebook page.
What Are The Two Cactus Species That Grow In Michigan?
One is the endangered Fragile Prickly-pear (Opuntia fragilis)
According to Wikipedia Opuntia Fragilis, known by the common names brittle prickly pear and little prickly pear, is a prickly pear cactus native to much of western North America as well as some midwestern states such as Illinois, Iowa, Wisconsin, and Michigan.
The other is eastern Prickly-pear (Opuntia cespitosa) 
According to Wikipedia Opuntia cespitosa, commonly called the eastern prickly pear, is a species of cactus native to North America. It is most common west of the Appalachian Mountains and east of the Mississippi River, where it is found in the Midwest, Upper South, and in Ontario. Its natural habitat is in dry, open areas, such as outcrops, glades, and barrens
Michigan's Deadliest Animals & Critters
You may have even seen a few of these in your home or around the state.
9 Animals That Are, Surprisingly, Legal to Own in Michigan