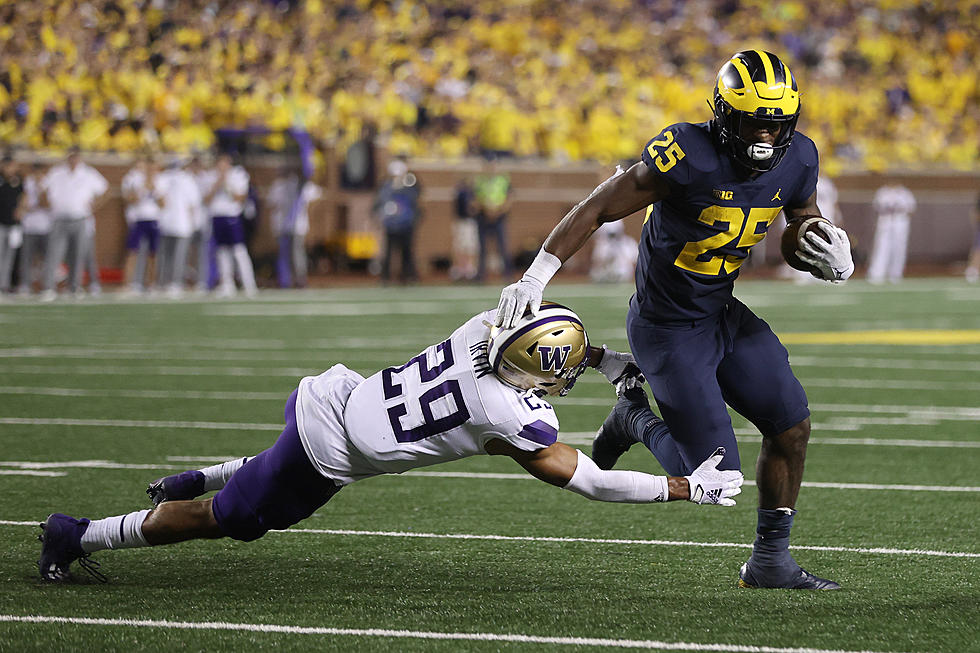 Michigan Football Wears All-Blue Uniforms, No One Likes Them
Getty Images
Tradition is hard to buck in the world of college football. so when the University of Michigan football team rolled out all-blue uniforms Saturday night, Twitter responded with hate.
Tradition at Michigan means the winged helmet, blue jerseys and maize pants for home games. It has been that way since 1938.
The lone exception was a weird all-blue with neon numbers look, worn for their first ever Big Ten night game against Penn State back in 2014. The idea there was it was a special night game, and besides Michigan was mired in the Brady Hoke era, so no one gave a crap in the middle of a 5-7 season.
So when Jim Harbaugh brought his team out in all-blue for a non-conference, nationally televised tussle with Washington Saturday, some eyes rolled.
Especially on that made for hate social media platform, Twitter.
Most fans seemed okay if the team wore different color combos on the road, but home was meant to be blue over maize. Period.
Cue the "Game of Thrones" shame nun!
Some decided, since the team has blue pants, why not mix and match outfits?
It also made some second guess they're own clothing choices.
Some were okay with it, especially when Blake Corum is ripping off 75 years touchdown runs.
Others admitted it was just the all-blue uniform's that bothered them.
In the end, Michigan won big, 31-10, so for the sake of superstition, they can wear those blue pants any damn tie they want!!
Saturday also marked the return of former wide receiver and kick returner Giles Jackson, and it did not go well.
Jackson was the recipient of some heated barbs from fans, and he retaliated with some harsh language while leaving the field. WARNING: NSFW!!
Oh, well. He's not coming back anytime soon, so let him vent.