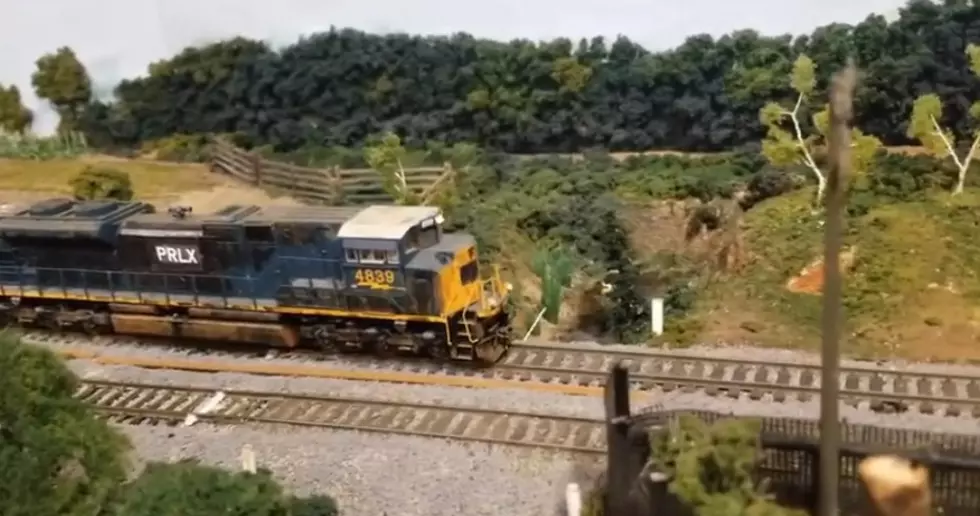 Michigan Man Makes Uncannily Real Model Train Landscapes [Video]
Ho Scale CSX Grand Rapids Subdivision via YouTube
A Michigan Model Railroader recreates actual cities and towns in Michigan in his home, and they look a little too real.
Full disclosure, I grew up near a railroad yard in Saginaw, so I'm kind of a geek for all things railroad. So when I stumbled across these panoramas created by someone who goes by the screen name of Ho Scale Grand Rapids Subdivision, I was pretty impressed.
Check out this first video of a CSX train pulling box cars out in Riverside. I don't know if you've ever been to Riverside, down near South Haven, but this landscape looks pretty faithful. And check out the one of the engines and the box cars, they look beaten and worn, complete with graffiti, which you know every box car in America has on it. And then he adds very realistic sound effects. If those plastic people had moved even in the slightest, it would've wigged me out.
here's another where you can get a glimpse of behind the scenes, as he's not quite 100 percent done with this take on downtown Benton Harbor. Pretty cool stuff for a railroad geek like me.
Here's another one of Benton Harbor.
Enter your number to get our free mobile app
Check Out This Awesome Scale Model of the Grand Haven Pier