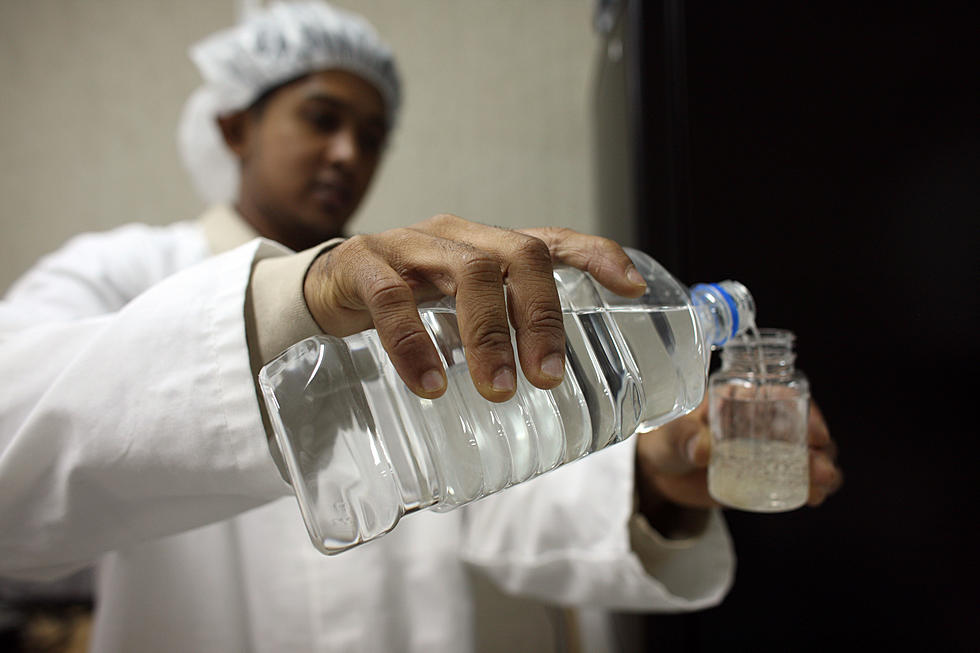 Parchment PFAS Problem Persists As Water Testing Continues Statewide
Getty Images
Michigan officials say they're halfway finished collecting samples for a statewide study of toxic chemicals that have been detected in drinking water in 33 states. So far, the city of Parchment and Cooper Township in Kalamazoo County remains the only reported contaminated municipal water system with PFAS levels that were dozens of times higher than the health advisory level of 70 parts per trillion, which is also the level the DEQ has set to trigger cleanup of groundwater used for drinking.
The Department of Environmental Quality has sampled 892 of Michigan's 1,841 public water systems and schools with their own wells. From those samples, 341 laboratory test results have come in. In the Parchment area, the DEQ has sampled 165 residential wells and 3 irrigation wells. Results have been received for 107 residential wells and 1 irrigation well. The Kalamazoo County Health and Community Services Department has contacted those individuals about their results. Altogether, the state is spending $23 million to locate PFAS contamination, identify sources and oversee cleanups.
The 'Do Not Drink' order, which has been in effect since July 26th, remains in place for Parchment and Cooper Township homes and businesses connected to the municipal water system. The Michigan Department of Environmental Quality (DEQ), the Michigan Department of Health and Human Services and City of Kalamazoo Public Services continue to test and analyze the Parchment municipal water system.The latest round of testing results have been received and are being analyzed. There is no specific timeline established for lifting the order, as that decision will be driven by science.
The DEQ has compiled a list of requests from residents outside of the area of concern, but for now the DEQ will continue to focus on the wells inside of the area of concern. Residents who choose to have their water tested by an entity other than the DEQ are strongly encouraged to assure that whoever conducts the test uses proper protocols to collect and test those samples.
Parchment's Water Distribution Center is open on Tuesdays, Thursdays, and Saturdays from 2:00pm to 7:00pm at Haven Reformed Church on N. Sprinkle Road near "G" Avenue. Residents can pick up additional cases of water due to the reduction of days open. Residents are asked to verify their address when they pick-up their water supply. On-site recycling is available for residents to return used water bottles.
POSITIVE HIGHLIGHT- FOOD TRIPPIN' IN THE MITTEN: PARCHMENT ON THE MENU