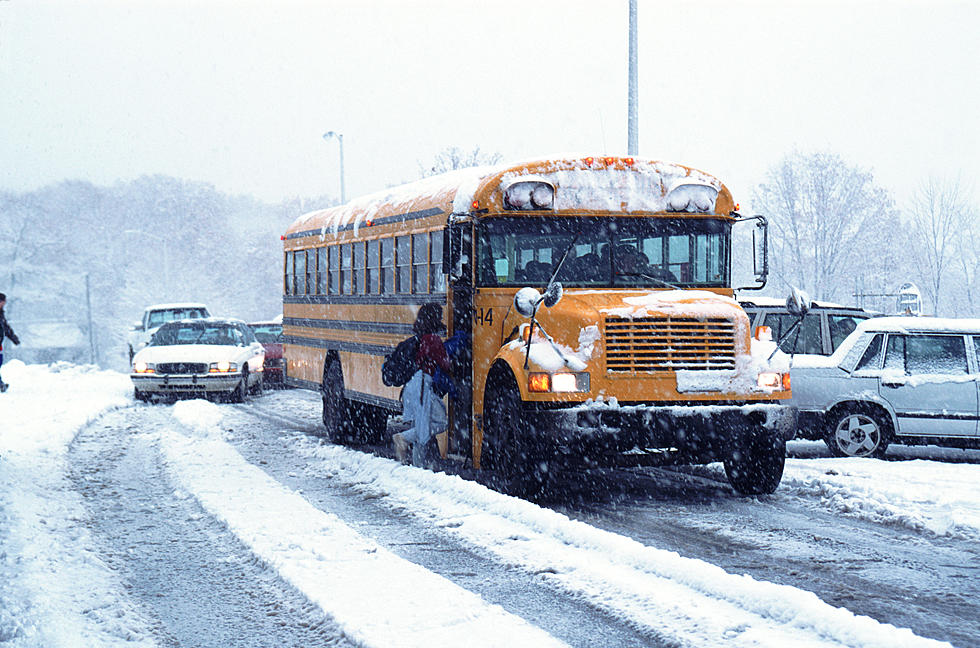 Michigan Schools May Not Have Snow Days This Year
Getty Images
It's the worst winter nightmare for Michigan's K-12 students this year... no snow days.  If your school is currently learning remotely, don't expect classes to be cancelled after a big snowstorm.
At least that's what Bill DiSessa, spokesman for the Michigan Department of Education, said to MLive.com in an interview last week.  DiSessa confirmed that schools will still close for snow days if the school is conducting in-person learning and the weather makes it dangerous to commute.  But, DiSessa said that the Department of Education doesn't expect classes to be cancelled if a school is conducting virtual learning.
The ability for students to learn virtually has had many impacts on how the education system is run in this state, but who would have predicted that it would affect snowdays?
The fact that schools can easily switch between virtual learning and in-person learning also makes it easy for schools to "think ahead" and possibly announce virtual learning days ahead of snowstorms.
WXYZ in Detroit spoke with Jackson Public Schools Superintendent Jeff Beal and he confirmed that there might be fewer snow days this year because of the possibility of virtual learning.  In the interview, Beal said that if the school district gets enough forewarning of bad weather, they could conduct a virtual learning day.  But if the weather bad weather was sudden, a snow day could still be called.
As the ability for students to learn remotely becomes easier and more effective, it begs the question "will snow days be a thing of the past?"
CHECK IT OUT: Detroit's Historic Majestic Theatre Complex For Sale