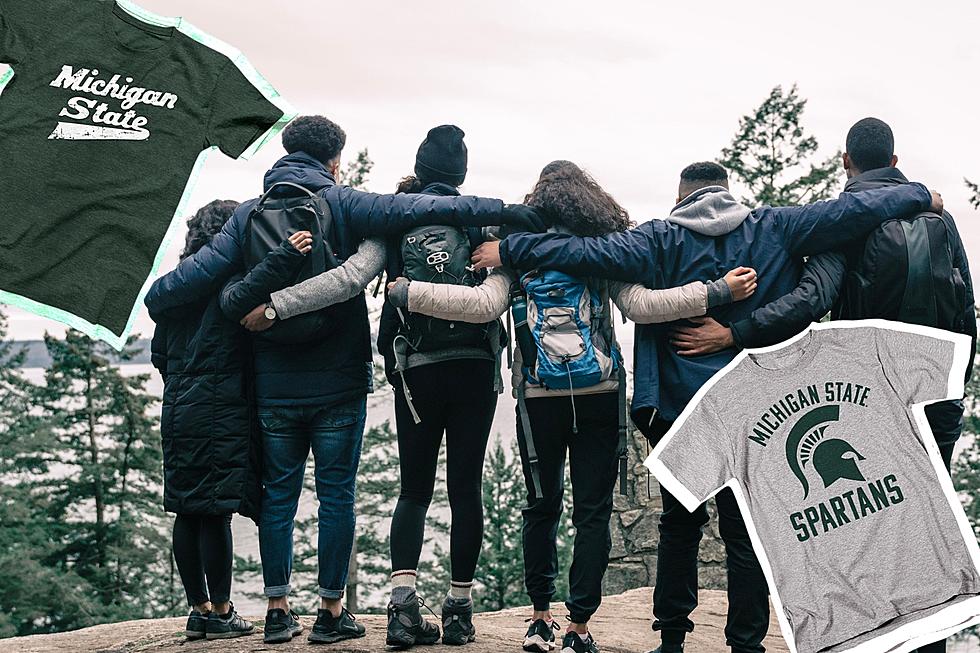 Michigan State Monday: Wear Green on 2/20 to Show Support for MSU
Photos via Canva and Amazon (Michigan State University and Nudge Printing)
The senseless shootings at Michigan State University on Monday, February 13 shook the college community to its core.
MSU students Alexandria Verner, Arielle Anderson and Brian Fraser were killed, and five more shooting victims remain hospitalized, some with life-threatening injuries.
Without question, those directly affiliated with Michigan State University are the ones who are most affected by this tragedy. However, it has had ripple effects - throughout East Lansing and Lansing, throughout Michigan, and throughout the United States and the world as a whole.
We all are still working to process what just happened. More substantive ways to help will emerge in the coming days.
For now, we humbly ask you to join us for a "Michigan State Monday".
What is Michigan State Monday?
On Monday, February 20, we ask that everyone who wants to show their support for Michigan State University to wear your green-and-white. It doesn't necessarily have to be official Michigan State Spartans gear. Anything green and/or white will show our brothers, sisters and friends at MSU that we care. It's not much, but it's something.
I'll Wear My Green & White on Monday... What Else Can I Do?
Share this. Pass the word to everyone you know that this Monday is a "Michigan State Monday" - and to wear their green-and-white to show their support too.
If you'd like, submit a picture of you and your friends in your green-and-white through our station app, and we'll proudly display it on our websites and socials with everyone else who's participating.
Let's band together and show Michigan State University that we stand with them in this trying time.
Things To Do On MSU's Campus That Aren't Football
College is back in session and MSU football is about to kick off their season. Check out these alternatives on MSU's campus during home football games if football isn't your thing.