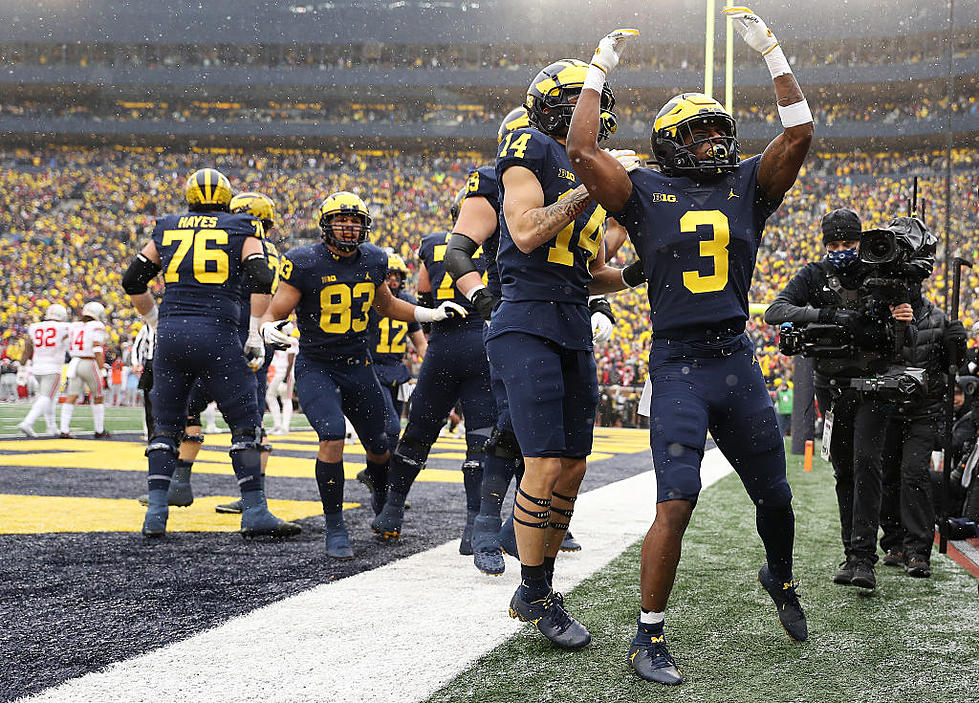 Michigan State Police Take a Jab at Ohio State after U-M Loss
Mike Mullholland, Getty Images
The University of Michigan win over Ohio State had many Michiganders celebrating Saturday. Even the Michigan State Police couldn't help rubbing it in...
I think even diehard Sparty fans gotta admit No. 5 U-M beating No. 2 OSU 42-27 felt pretty darn good (though MSU's 7-56 loss to Ohio State a few weeks back might still sting a bit)...
This is Michigan's first win over Ohio State since 2011 and it breaks the Buckeyes' eight game win streak in the rivalry; it also now gives U-M a shot at Big Ten title.
MSP Tweeted about safety for those leaving Big House in Ann Arbor, with a special message Ohio State: Might as well take your time heading home, your season is over anyhow.
According to NCAA.com,
This is John Harbaugh's first win over Ohio State as head coach of the Wolverines. Prior to this game he was 0-5 against the Buckeyes and 2-13 against top-10 teams. Michigan is now 59-51-6 against Ohio State.
As the Big Ten East Division champs, U-M will now play Iowa in the Big Ten Championship on Saturday, Dec. 4 in Indianapolis.
As for Ohio State, well MSP pretty much nailed it. OSU's regular season is over and as a writer from Fansided puts it,
The Buckeyes currently have a next to zero chance of making the College Football Playoff.
Michigan's Greatest Sports Traditions
Part of the allure of sports is the sense of tradition, and these Michigan traditions are something that fans look forward to every year.