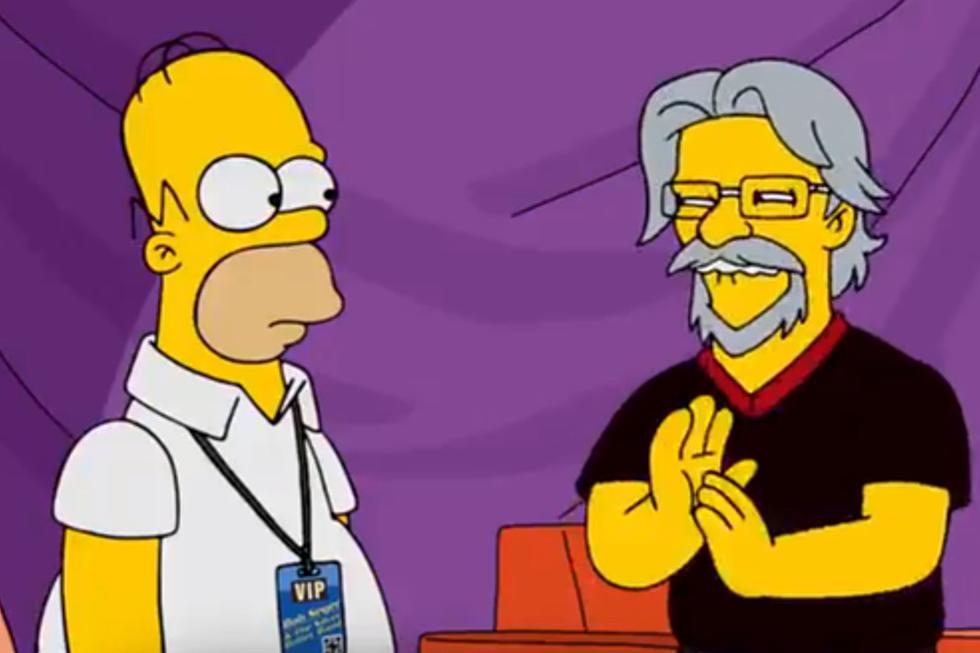 Michigan Superstar Bob Seger to Appear on 'The Simpsons'
Fox Television via Twitter
Michigan's own Bob Seger will visit Springfield this weekend, appearing in an all-new episode of 'The Simpsons' this Sunday night. (That sounded like a promo, didn't it?)
The Rock-N-Roll Hall of Famer will play himself in the episode, which premiers Sunday night at 8 pm on the Fox TV network. The long-running comedy airs locally on Fox 66, WSMH-TV.
This week's episode is titled 'Uncut Femmes,' a hat tip to Adam Sandler's 2019 film 'Uncut Gems.'
According to the Detroit News, Marge Simpson will be involved in some sort of jewel heist. Seger's involvement in the episode is not clear, but in the clip below, you'll see the rockstar in a setting that appears to be a backstage event, attended by Homer Simpson and Springfield Police Chief Wiffum.
"Rock and roll never forgets," Seger says, quoting the title of his 70s hit. Homer has a puzzled look on his face as he exclaims to Chief Wiggum, "Were we just Seger shamed?"
According to the Detroit News, Bob Seger is a big fan of the Simpsons. A member of his management team says Seger recorded his voice parts for the show last fall. Nick Offerman and Megan Mullally also make guest appearances on this week's show.
MORE: Things You Shouldn't Say To Michiganders
KEEP READING: Here are the most popular baby names in every state
Using March 2019 data from the
Social Security Administration
,
Stacker
compiled a list of the most popular names in each of the 50 states and Washington D.C., according to their 2018 SSA rankings. The top five boy names and top five girl names are listed for each state, as well as the number of babies born in 2018 with that name. Historically common names like Michael only made the top five in three states, while the less common name Harper ranks in the top five for 22 states.
Curious what names are trending in your home state? Keep reading to see if your name made the top five -- or to find inspiration for naming your baby.