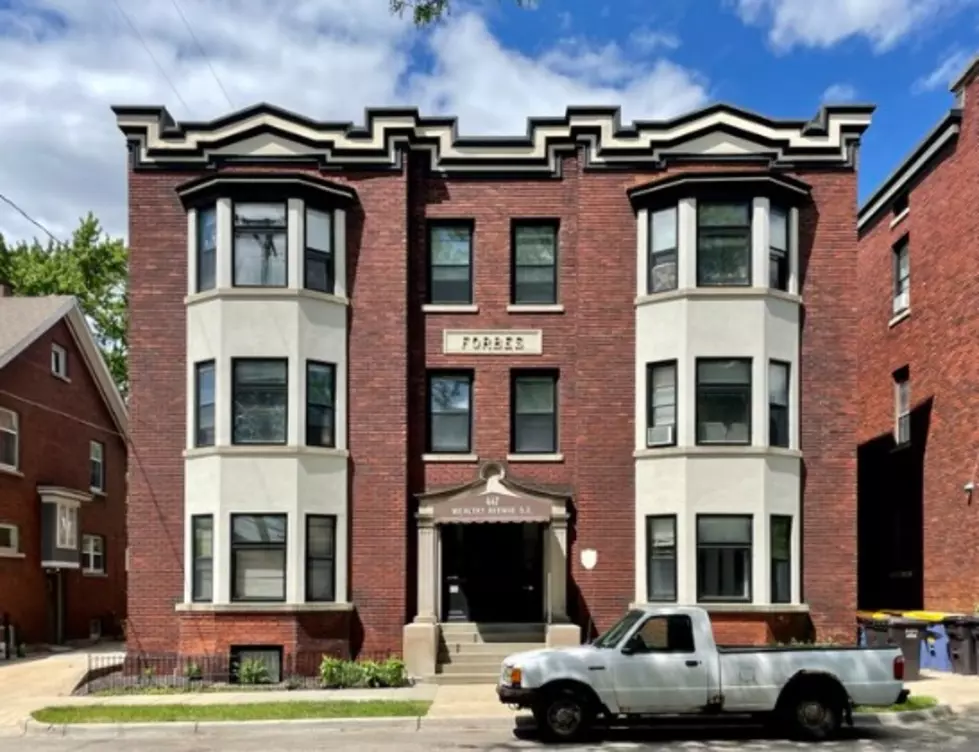 Midwest Photographer Takes A Look At GR's Hidden Gems
Midwest Modern via Twitter
Josh Lipnik, who highlights the architecture and funky buildings of the Upper Midwest has been Tweeting photos of Grand Rapids' wonderful little gems.
'Midwest Modern' Features The Architecture And Design Of The Midwest
Lipnik's Twitter page, Midwest Modern has been posting some hidden gems of our city over the past few weeks. Lipnik sells prints of his work online at shopmidwestmodern.com.
Lipnik seems most obsessed with the Mid Century Modern era of architecture, which Grand Rapids has quite a few sterling examples of, like this David E. Post design.
Lipnik has also shown an admiration of old 1940s and 50s era neon signs from buildings in older neighborhoods on the west side and south of downtown. here's his art shot of Wenger's at 629 Leonard St. NW
And this sign familiar with those of you who hit the entertainment district off of Ionia.
And this shot of the still operating Riviera Motel on Remembrance in Walker.
A lot of these photos have been published in just the past few days, so I'm not sure if Josh is just posting these after returning from a visit here, or if he is still here taking shots around town.
I share his love of some of the intricate architecture in buildings like the Rez in Creston, which he captures here, along with the Creston Brewery and Golden Age Event space a block down from the Rez on Plainfield.
And here's a whole montage of hidden gems from the West Side, some of these buildings we go by everyday without realizing how wonderful and itricate the design elements can be.
And of course, no trip to see architecture in Grand Rapids would be complete without stopping by some of the colorful Victorian homes in Heritage Hill.
The trend to returning those old homes back to their colorful past is a trend that I hope continues.
Here are some more of Josh's work during his stay in Beer City.
here's a great downtown landmark, St. Mark's at Pearl and Division.
Holy crap! It's Frosty Boy -- one of the Plainfield "Boy Trilogy', along with Fat and Taco, or course!
We've all knocked back some Drambouie at the Flamingo, have we not?
This one is a great hidden gem. The Forbes apartments on Wealthy.
Blast From the Past: Michigan Mid-Century Modern Home for Sale for $1.2M
A home for sale in Alma, Michigan, was built in 1963 - and aside from a few updates, it doesn't look like much has changed since then! The 7,788 sq. foot time-capsule home sits on 1.77 acres at Pine Rivers Country Club and is
on the market for $1.2 Million
. The décor, wet bar, wood paneling - and the entire basement in general - are a mid-century modern delight!