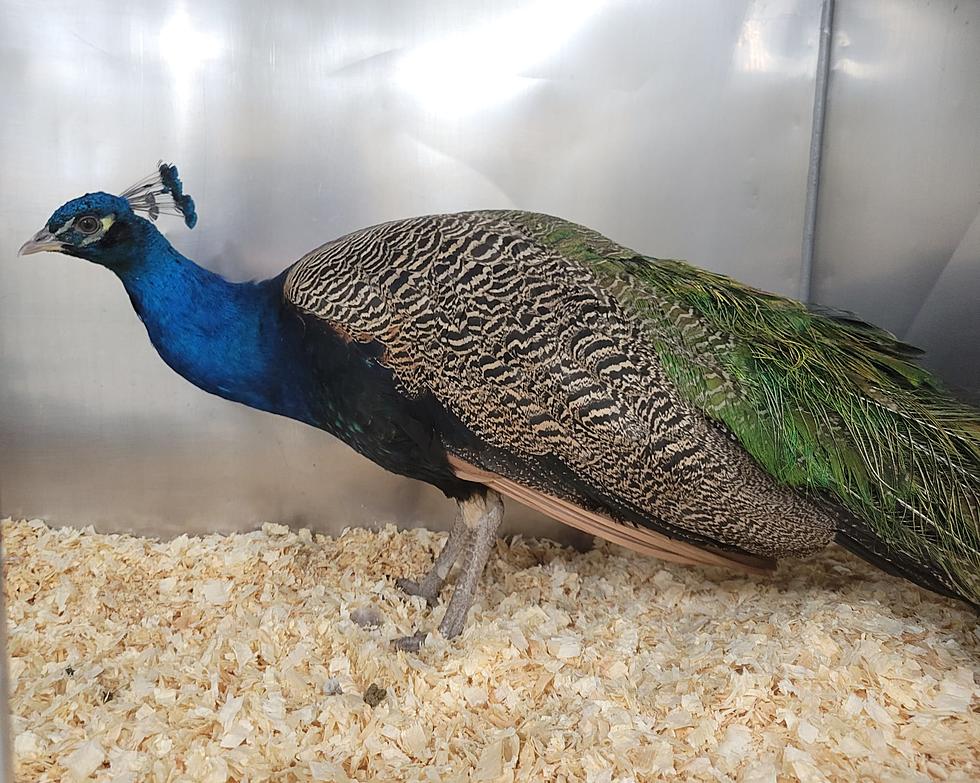 Missing a Peacock? Kent County Animal Shelter Found This Handsome Fella
Kent County Animal Shelter, Facebook
An unusual animal was found by Kent County Animal Shelter and they're looking for the bird's owners.
Lost Peacock Found in Kentwood
On Friday, Kent County Animal Shelter shared a photo of a stunning peacock to Facebook, saying he was found in the area of Poinsetta SE.
Are you missing your peacock? Or do you know who his owners might be?
Call KCAS at 616-632-7300 or email the shelter at KCAS@kentcountymi.gov. They say they'll remove the post once the owners are located - at the time of this writing, the post is still up.
Are Peacocks Native to Michigan?
Now maybe you knew this already, but I wondered if possibly it's a wild peacock?
Peacocks are not native to Michigan. According to National Geographic, peafowl are not native to the U.S.
The blue peacock lives in India and Sri Lanka, while the green peacock is found in Java and Myanmar (Burma). A more distinct and little-known species, the Congo peacock, inhabits African rain forests.
How Peacocks Came to the U.S.
However, the colorful pheasants known for their iridescent tails have been kept as pets for thousands of years, which is one of the ways they came to the U.S. According to the Texas Standard, hunters also brought peacocks to the U.S., presumably to hunt, the birds then bred in the wild, and that's how some areas of Texas are now populated with groups of wild peacocks. President of the Texas Ornithological Society Byron Stone describes them as "domestic birds, kind of like chickens." Feral Peacock colonies sound they're particularly common in southern California, with wealthy people (including Hugh Hefner) purchasing peacocks as pets and then they get released, either accidentally or after the person dies.
It doesn't sound like KCAS thinks the fella found in Kentwood is part of a feral group though. Hopefully this beautiful peacock is back with his family soon!
10 Animals You Can't Own As Pets In Michigan
Some people really want to have an exotic pet in their home, but very rarely is it a good idea. And if you are looking to add a wild animal to your family, check out this list of animals you can not own as pets in Michigan.