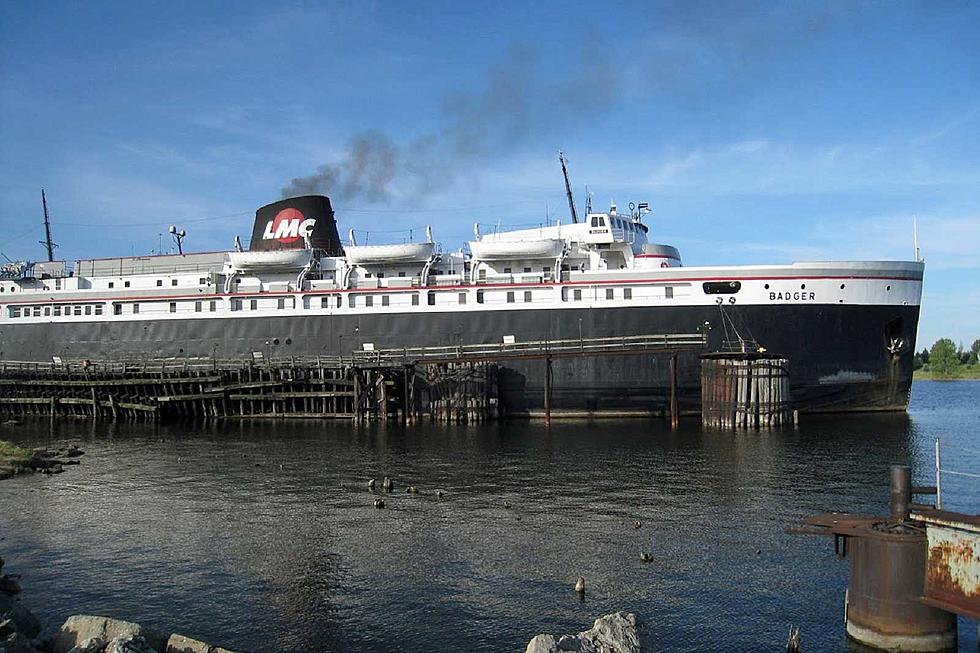 Missing: Ludington's S.S. Badger Ferry. Where Could it Be?
Photo: Scott Winters/Townsquare Media
Usually in the winter, you will find the S.S. Badger docked in its usual location in Ludington, MI. Recently the Lake Michigan ferry has been missing. Where is it?
How Do You Hide the S.S. Badger?
It would be tough to hide a ship that is just over 410 feet long, about 59 feet wide, and 7 stories tall!
Worry not, the S.S. Badger is safe and sound and will again be sailing between Ludington, MI and Manitowac, WI in the summer months.
Where is it?
In mid-November, the S.S. Badger was towed across Lake Michigan to a dry dock at Fincatieri Bay Shipbuilding in Sturgeon Bay, Wisconsin. Over the past couple of weeks, it has been undergoing inspections and getting a fresh coat of paint. The S.S. Badger goes through a similar inspection every five years.
On this visit, for the first time since 1992, the ship will have it's bottom sandblasted and then repainted. The new paint is a special slick paint that will make the S.S. Badger faster in the water. Parts of the side are also being repainted. The colors will be the same -- just with fresh paint. The process is about three-quarters finished.
During the inspection, the two propellers are removed and every thing in the hull is looked at including the propeller shafts and sea valves. Each propeller is about 14 feet in diameter and weighs 13,800 pounds. They also analyze each rivet while looking for any new dents or blemishes. Crews even remove the anchor chain and inspect that along with the anchors. Each of the two anchors weights 7,000 pounds.
Once the painting is complete and the propellers are re-installed, the S.S. Badger will return to it's home port. They hope to be able to tow the ship back to Ludington in a week or so.
The S.S. Badger Has Been Around a Long Time
The S.S. Badger was built and launched in 1952. It began daily service on March 21, 1953. In 2016 she received the nation's highest historic honor when the Department of Interior officially designated the Badger as a National Historic Landmark. Read more about the S.S. Badger's history here.
They are currently taking reservations for their 2022 sailing season! For more information check out the S.S. Badger website.
UP NEXT: 12 Things You Probably Didn't Know About the Great Lakes