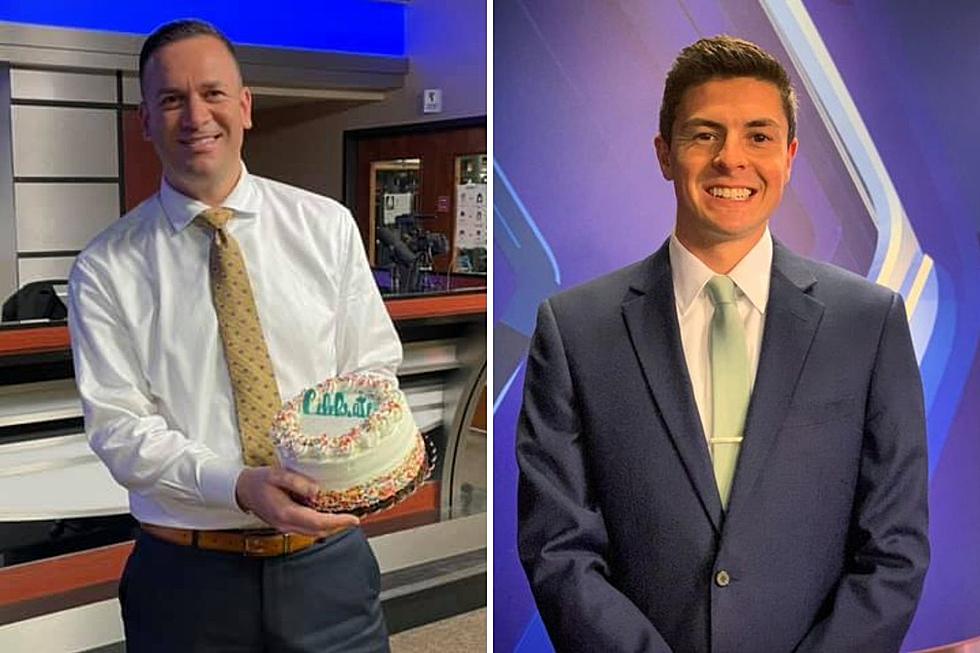 More Changes At Fox 17 As Anchor & Reporter Announce Departures
📷 Janice Allen/Zach Harig/Facebook
There are more changes coming to the West Michigan TV dial as more departures are taking place at Fox 17 in Grand Rapids.
As previously announced by Ryan Cummings, Tuesday was his final day at Fox 17. The long time evening anchor was joined by his on-air partner Janice Allen for his final newscast, and she saluted him in a Facebook post:
Today is Ryan Cummings' last day. It's been so fun working together after all these years (for those who don't know, I first met Ryan in 2006, interning at WREX where he was reporting). I'm bummed that he's leaving, but also so happy for his new job and an exciting new chapter ahead for him. And the best part, I know we'll stay in touch as friends. Congrats Ryan!
It was also announced on Tuesday that sports reporter Zach Harig will be leaving his full-time position with the station. He's set to become the Community Relations & Public Relations Coordinator at the Gun Lake Casino in Wayland.
In a Facebook post announcement of his own, he notes that he will still remain a part of the West Michigan sports community:
I have made the decision to leave FOX 17 and the TV industry. The past three years have truly been a dream, from working at the station I interned at in high school, to working with some of my best friends, I can't thank my bosses and the people at FOX 17 enough...To all of the coaches, athletes, athletic directors, viewers & supporters, I can't thank you enough for trusting me to cover your teams and tell your stories...Thankfully, I will still be at FOX 17 as a sports freelancer, so you'll still hopefully see me at some games and events.
What's Your Michigan Sign of the Zodiac?
Feel Good Photos From Around West Michigan
Check Out Former Lion Matthew Stafford's Michigan Mansion