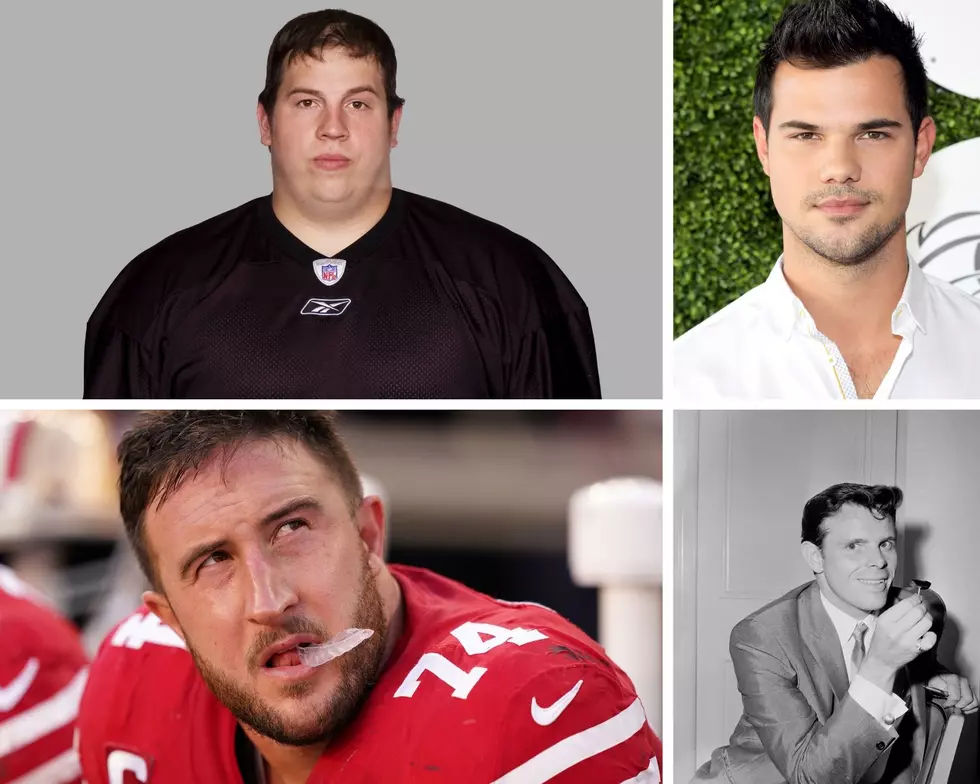 Map Shows You 'The Most Notable' Person From Every West Michigan Town
Getty Images/Canva
An interactive map shows you who they feel is the most noted person from every town in the world, here's what West Michigan looks like.
Who Is The Most Well Known Person From Rockford? Cedar Springs? Hudsonville?
The interactive map is available here, and shows every city on the planet. Luckily, I grabbed some screen shots of West Michigan, so let's see if we agree or disagree with their choices.
Let's start with Grand Rapids and its south and west suburbs.
So Taylor Lautner Trumps Gerald Ford?
The 'Twilight' actor is given the Grand Rapids spot on the map for one reason, and one reason only: he was born here.
The map says it requires a person to be born in said city to be considered. Lautner was born here, Ford wasn't, so even though Ford reached the highest title in the land, President, he loses to a guy from a glittery vampire movie.
Former NFL defensive back Robert Jackson wins in Allendale, '50s Rocker Del Shannon gets the Coopersville nod (although his Wikipedia page says he was born in Grand Rapids), and NBA center Chris Kaman is the most notable from Wyoming.
Jenison's Benny McCoy was an old-school Tigers second baseman, Lowell's Kirk O'Bee was a national champion cyclist, and Kentwood's Brian Hyde is a long-distance runner.
The most notable form Hudsonville? Super Bowl champion Kyle Clement, a defensive lineman. And did you know Borculo has a famous son? It's academic John J. Pruis, who became President of Ball State University in Indiana.
And to make things weird, the Byron Center nod went to Disney Channel actor R. Brandon Johnson, who was born in Bloomington, Minnesota, leading me to believe the creator of the site has some midwestern state confusion.
Looking To The North, Joe Staley Wins Rockford, Mike Huckleberry Gets Cedar Springs
Joe Staley, who was one of the best left tackles in NFL history, is the most notable from Rockford. Joe retired after appearing in Super Bowl LIV for San Francisco.
Mike Huckleberry was born in Cedar Springs, and then became a State Representative as a Democrat from Greenville, where he owned a restaurant.
Major League pitcher Dick Terwilliger is the most notable from Sand Lake.
Greenville earned the most interesting listing with Frederick C. Bock. Bock, while not a household name anymore, piloted the plane named The Great Artiste, which was an observational aircraft that witnessed both the Nagasaki and Hiroshima nuclear bombings. It was the only aircraft to be present at both incidents.
Michigan Rock and Roll Hall of Famers
Here's a few of the 120 Michigan Musicians Honored in The Michigan Rock and Roll Legends Hall of Fame.