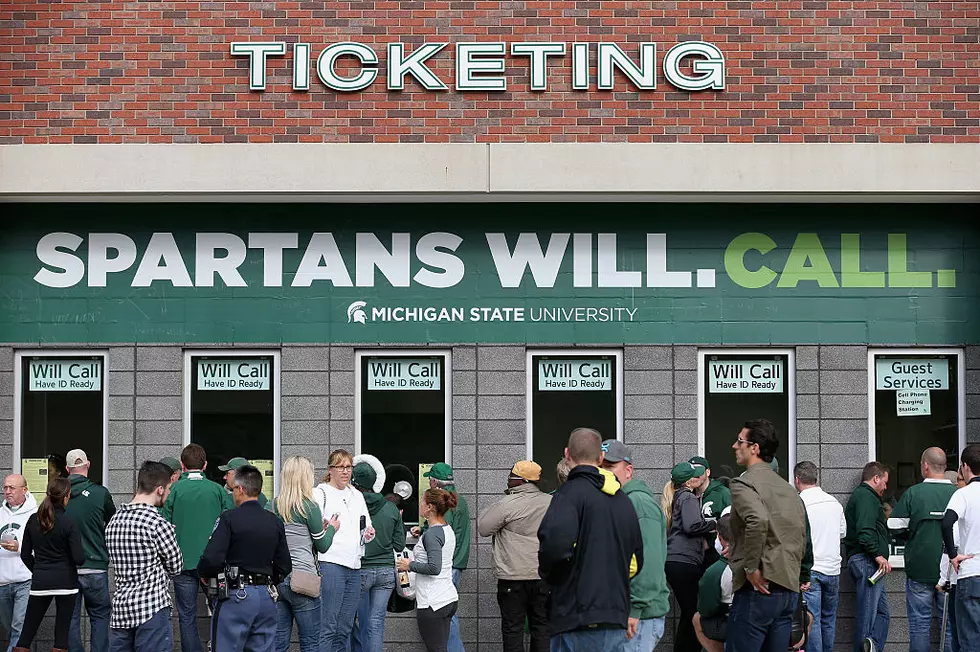 MSU Says No Tailgating Allowed on Campus this Football Season
Streeter Lecka, Getty Images
As I sit here writing this I am wearing my Michigan State sweatshirt that I've worn several times while tailgating when I used to attend MSU. Lots of memories and lots of good times so not being able to tailgate would be a huge disappointment. Unfortunately, its 2020 and disappointing news is only to be expected.
MSU Football is about to kick off their season on October 24 with their first home game and  what would normally be a celebration with people all over campus will instead be crickets. MSU Police said in a press release that tailgating will be prohibited in all parking lots and anywhere on campus. Per the Captain for MSU Police,
...for this football season parking lots will be closed and there will be no tailgating allowed on campus to help curb the spread of COVID-19 and to promote a safe environment for Spartans and visitors.
In addition to no tailgating, police will be "strictly enforcing" their ordinance of no open alcohol on campus plus any local or state executive order that's in place.
Police say, instead, people are asked to stay home to watch the games. So I guess that means just have a tailgate at home... limited to 10 people, of course.
Enter your number to get our free mobile app
The Spartans are hosting the Rutgers for the home opener with kickoff scheduled at noon. You can see the full schedule here which also includes the always-anticipated game against U of M. The rivalry will take place at the Big House on Halloween.
This year, the Big Ten has an eight game lineup plus Champions Week on December 19. Big 10 begins Friday, Oct. 23 between Illinois and Wisconsin. No fans will be allowed in any of the stadiums during the Big Ten season.
KEEP READING: Here are 50 of the most famous sports goofs