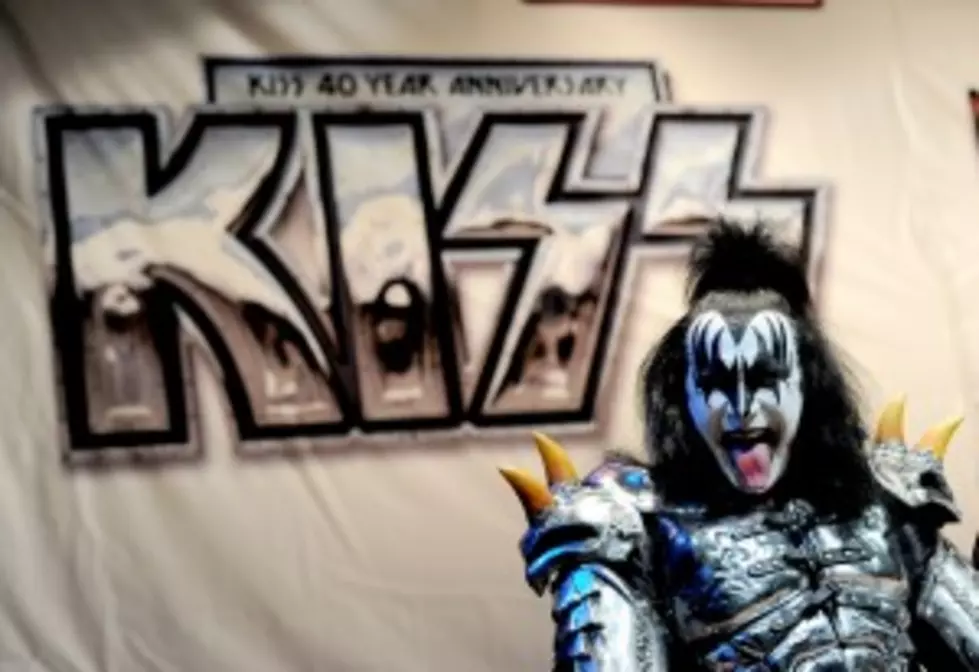 Ned Michaels' First Ever Record Album – KISS: Double Platinum
(Kevin Winter/Getty Images)
I have, and always will be a KISS ARMY member till the day I am laid to rest. I'm only 26, so I was not around when KISS hit the scene in 1973, but I remember watching a movie featuring these guys in war paint named "Detroit Rock City." Seeing the spectacle of this band got me hooked on them. I quickly wanted everything KISS, including vinyl albums. I remember where I got my first album too!
Every summer, Allegan County Fairgrounds has an Antique Fair. Tons of vendors from all around bring out their collections of old, new, homemade, etc. This happens the last Sunday of every month during the Summer. I used to go for just eating the food, cause it was carnival food!
Sometimes I would run into something pretty cool, but nothing really worth my money. Until I stumbled upon something I didn't know would become an up-session of 'wanting them all.'
Sitting it's is silvery gatefold cover in a stack of records spanning from Bob Seger to Zeppelin, was that shiny album known as KISS 'Double Platinum.' It really caught my eye with it's extremely reflective cover. It almost blinded me because the sun was so bright that day too! Looking inside the album cover, I saw all the songs that I had yet to listen to, but I saw my favorite, 'Detroit Rock City.' I simply had to have this album! I gave the vendor some cash and couldn't wait to bring this beast home and listen to it!
However, at this time, I didn't have a record player. My brother did though, so it all worked out.
KISS Double Platinum opened up my strange addiction to wanting vinyl over digital, cassette, and CD's. Getting a vinyl record is much more rewarding than scrolling down your track list. You can't bring a record with you on the go, you need to set time aside to listen to the music! Buying a vinyl album just gives you that vintage feel, and really immerses you in the music more than downloading a single track from iTunes.
Since then, I have collected almost every KISS album. I know I am missing a few, but this is an older picture. Ones that are missing that I have since found are Hot In the Shade (Original Pressing) and Revenge (2014 Re-Release).