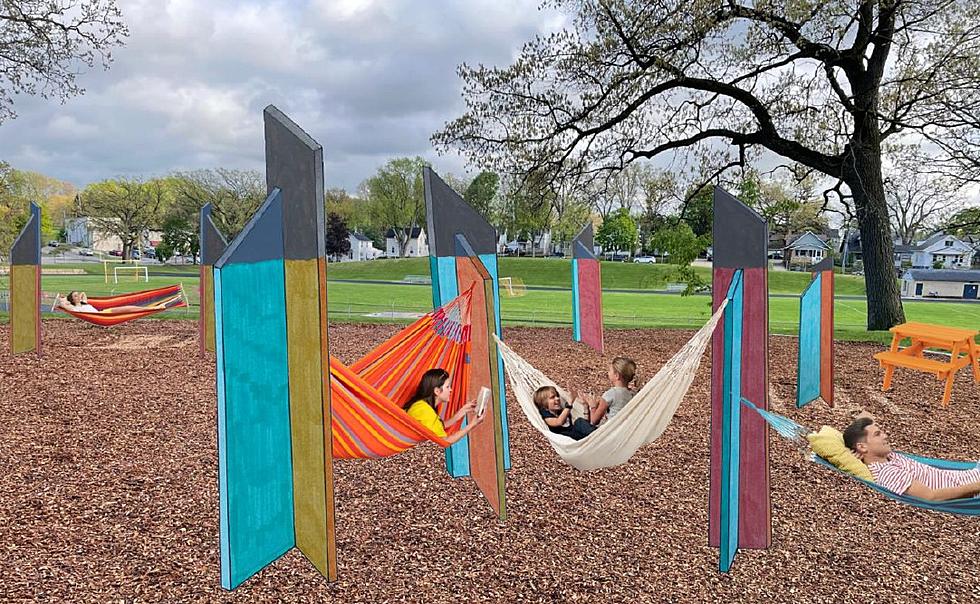 Need A Nap? Briggs Park To Get A "Hammock Grove" This Summer
City of Grand Rapids Parks and Recreation
Beginning this summer, the park will offer an area perfect for you to hang your hammock up, and go for a snooze.
The spacious park, located off Knapp Street on the city's Northeast side (the BEST side), will be getting a couple of great additions this summer.
In addition to the 'Hammock Grove', the park will also host a Butterfly Garden according to a post on the Grand Rapids Parks and Recreation Facebook page.
According to the post:
The garden will feature tall wooden structures painted in bright colors that will function as public art, hammock posts, and places for caterpillars to build their chrysalides. A group of volunteers will plant native pollinator species in the center of the space.
The interactive, functional installation, named "Connections", will naturally flow within its environment to create a unique gathering space for the community.
The new additions to the Park are all part of a $420,000 upgrade that began a few years ago.
Briggs Park, which already had a large pool and water park section, was reopened with more improvements, including updated playgrounds, a picnic area and new pathways.
According the Craig Rhyan's Facebook page, the Hammock Grove, additional picnic areas, and the Butterfly Garden will be located behind the pool area at the park.
All of costs for the additions were approved thanks to a Parks millage increase voted in in 2013. More improvements are coming quickly to other city parks, you can find more about those projects on the City Parks page. 
Winter Tipi Camping at Detach Primitive
It was time to "detach" and spend the weekend in a tipi at Detach Primitive in Rockford, MI