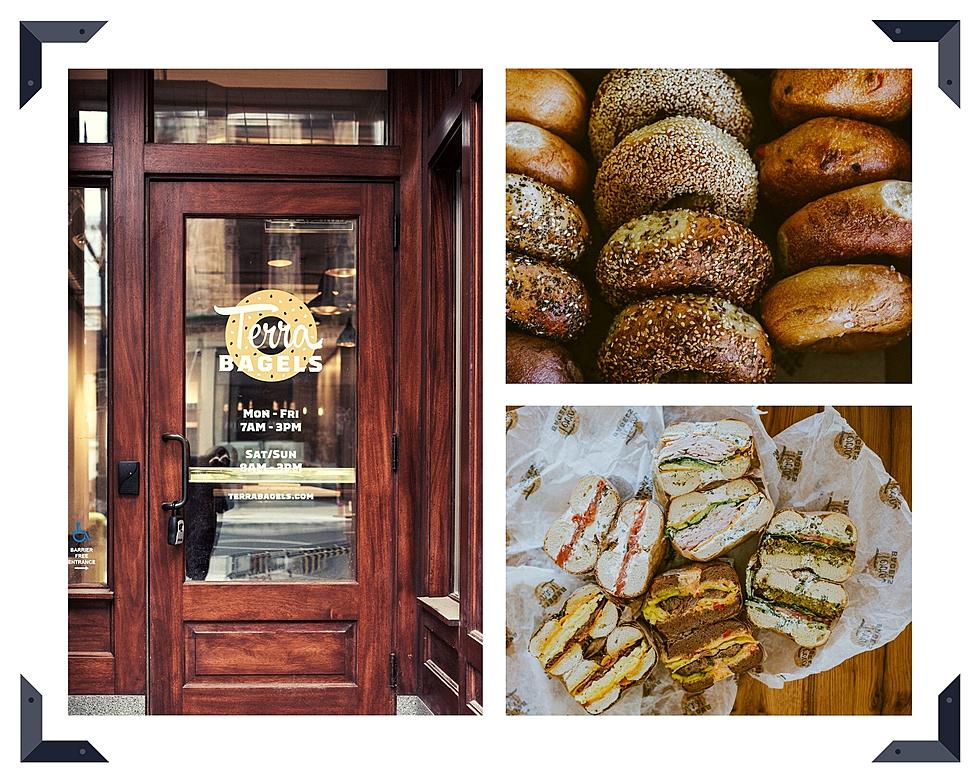 New Bagel Shop with TASTY Looking Sandwiches Coming to Downtown Grand Rapids
Terra Bagels Grand Rapids, Facebook
Looking for a new breakfast/ lunch spot? Or a place to grab a quick coffee? A Grand Rapids bagel shop is expanding with a new location downtown.
I've heard rave reviews about Terra Bagels in Eastown and have been meaning to try it! Their farm-to-table restaurant located nearby on Lake Drive I have been to - and it was super delicious! So I'm excited that they'll be opening a second bagel shop in downtown GR.
According to Grand Rapids Magazine, Terra Bagels is opening a location in the 40 Pearl/Michigan Trust Building.
The new shop will fill the vacancy left by Ferris Coffee, which permanently their 40 Pearl location this past summer.
Clark Frain, director of operations for Terra GR, tells GR Mag,
We want to share with the downtown community our bagels and coffee program, and we feel, with our location and our ability for online ordering and fast pickup times, that we can provide a great experience for our new customers.
Terra Bagels' menu looks delicious! They boil and then bake their bagels, which they say is key:
Here at Terra Bagels we strive for the perfect bagel. To achieve this, we source the best local ingredients. We take our skills and hand-craft our bagels before the most important step: boiling them. We do this fresh every morning so you can enjoy the best bagel experience.
The restaurant serves more than a dozen flavors of bagels, including Pumpernickel, Blueberry, Maple Cinnamon, and Everything - they've got gluten-free options too!
Terra makes their own schmears as well. I LOVE a variety of dips/ cream cheeses and Terra's got 'em! They serve more than 15 different schmears, like Smoked Whitefish, Cookie Butter, Strawberry, Harissa, Mushroom + Goat Cheese, and Artichoke + Kale. You can order bagel chips with any of their schmears for a tasty snack.
What really impresses me is their sandwiches. They look SO. GOOD. And huge!
Terra's Pastrami sandwich is a scrambled egg, pimento schmear, pickles on a pumpernickel bagel.
The BLT comes with bacon, lettuce, tomato (duh) and chive schmear on an Everything Bagel.
I'm always looking for a good spot to grab coffee, and Terra serves up Espresso, Cappuccino, Latte, Chai, and more.
Check out their full menu here!
An opening date for the new Terra Bagels downtown Grand Rapids has not been given yet. Follow them on Facebook for updates!
READ MORE: Michigan Restaurants That Should Be Franchised Nationwide