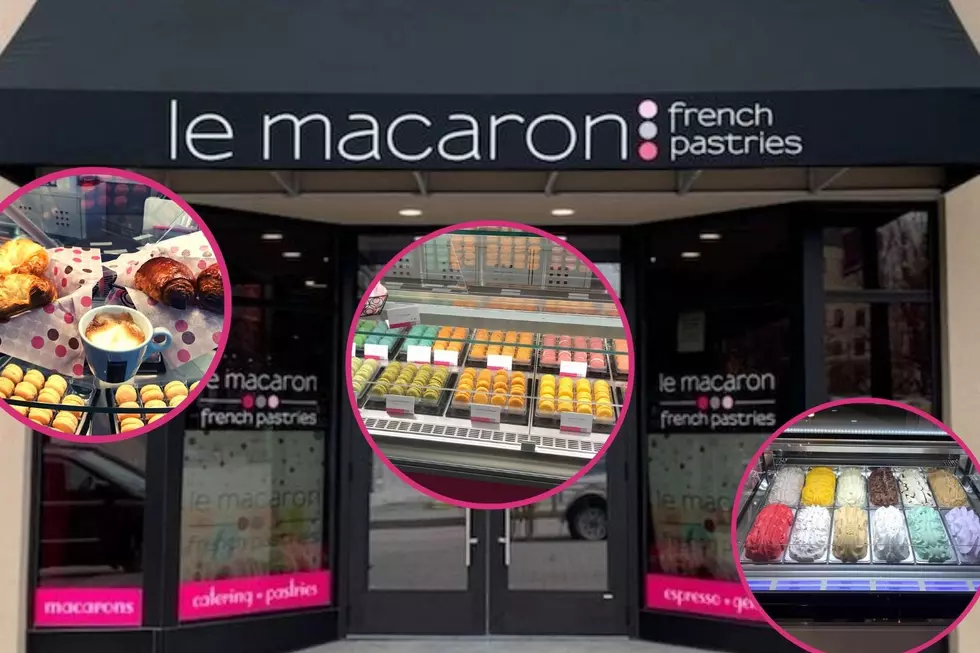 New French Dessert Shop Opens Downtown Grand Rapids Next Week
Le Macaron Grand Rapids, Le Macaron Chicago/ Facebook
A new French pastry shop serving macarons, gelato, espresso, and more is opening downtown Grand Rapids next week.
New Dessert Shop Downtown Grand Rapids Announces Opening Date
In March we told you that Le Macaron French Pastries would be opening its first West Michigan location at 132 Monroe Ave. NW, at the one-time home of The Dog Pit.
The new sweet shop has announced its grand opening!
The first Le Macaron downtown Grand Rapids is set to open to the public June 3, 2022
Opening day hours are 7a.m. to 10p.m. and activities include:
Free Macaron Tasting
Free Coffee
Face Painting
Visitors can sign up to win free macarons for a year
There will be an official ribbon-cutting ceremony with the Grand Rapids Chamber of Commerce at 3p.m.
What Kinds of Sweets Can You Get at Le Macaron?
As you may have guessed from the name, the new dessert shop serves macarons, a meringue-based sandwich cookie.
According to Wood TV 8, Le Macarons' treats have an outer shell made with egg whites, almond flour, and sugar, and are filled with a soft, flavored meringue.
And boy, are they pretty! Le Macaron has more than 20 different flavors, including Madagascar Vanilla, Pistachio, Red Velvet, Raspberry, Mango Jam, Lemon Cream, Colombian Coffee, Bubble Gum, and Belgian Chocolate. They also create special holiday-themed macarons.
According to Le Macaron, each macaron is about 80 calories and made with no gluten-containing ingredients.
Le Macaron serves more than its namesake! They'll also offer multiple flavors of French Gelato.
Gelato is a frozen dessert, similar to ice cream, but with more milk and less cream, and usually without egg yolk - so it generally has fewer calories and lower fat content.
At Le Macaron downtown Grand Rapids you'll also find eclairs, croissants, cakes, tarts, gourmet chocolates, Italian coffee and espresso.
According to Wood TV 8, the new dessert shop will seat 30-40 inside, and have outdoor seating as well. They'll also offer catering and booking for private parties.
For more info on Le Macaron and the "free macarons for a year" contest, follow them on Facebook.
Decadent Desserts at New Extreme Milkshake Bar, Bad Habit, in Grand Haven
Grand Haven's new milkshake bar,
Bad Habit
, says their ultimate milkshakes are 'sinfully delicious with flavors ranging from positively decadent to tantalizingly sweet". Check out some of their impressive offerings!