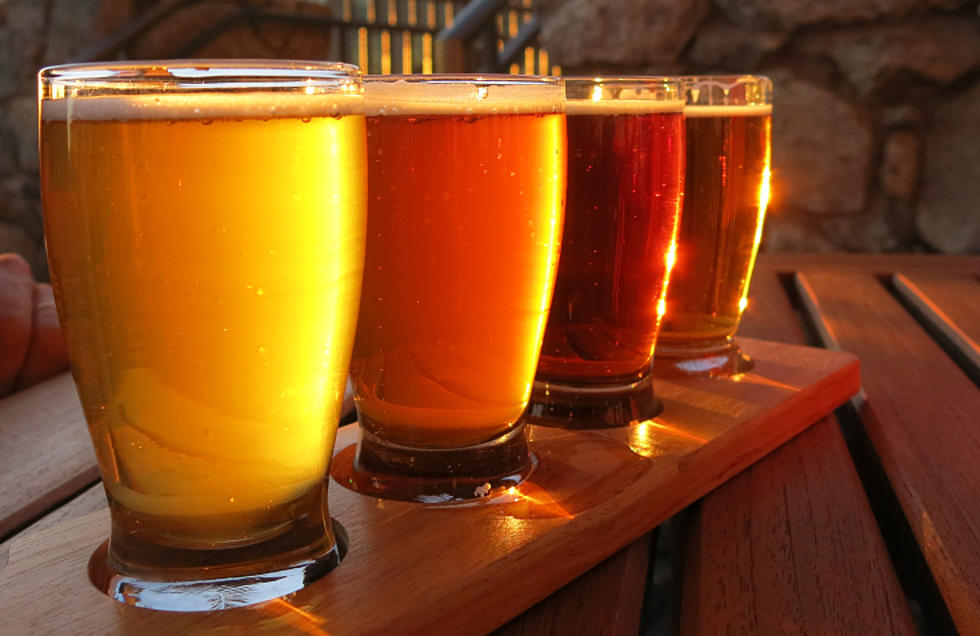 New Gluten-Free Brewery Coming to Grand Rapids
BristolDen, GettyStock/ ThinkStock
Beer City USA is getting its first gluten-free brewery! In fact, it's the first gluten-free brewery in the whole state!
MiBiz reports that Jessica Stricklen plans to open Brewery Nyx, a completely gluten-free brewery, in Grand Rapids Roosevelt Park neighborhood.
Strickland tells MiBiz her focus is making great-tasting beer:
"The majority of gluten-free beers available are mostly made from sorghum grain, which leads to sort of a bitter, metallic aftertaste that we're going to avoid...We're making great-tasting beer. It's a premium brand because we have premium ingredients."
Originally from GR, Strickland moved to Portland and helped open a luxury winery, worked with startup wine brands, and  served as CFO of Newberg, Ore.-based luxury Beau Frères Vineyards, according to MiBiz. It was while she was out west, and saw the success of gluten-free breweries there, that she decided she wanted to open one in Michigan. She's been gluten free herself for about 10 years.
Stricklen hopes to open Brewery Nyx at at 506 Oakland Ave. SW. in mid June. Originally she'd planned to launch with a full taproom, but in light of the pandemic will begin with a small tasting room at the facility where guests can sample beer flights. Guests can buy cans of beer to take home from the brewery and also at local retailers.
Sebastian Henao Van Bommel, formerly of Thornapple brewing, is on board as head brewer at Nyx. The two are working together on recipes and plan to launch with eight beers.
According to MLive, Nyx will be using alternative grains, not barley and wheat, to create the foundation for their beers. Henao Van Bommel tells MLive,
We are taking real material, raw material, like millet, like buckwheat, like corn, like rice, and we are processing it. And by processing it, I very specifically mean mashing it. I don't mean adding a whole whack of chemicals. We are trying to maintain their whole, original flavors and present them in a manner that is complimentary, and that creates a beer.
"You won't even noticed we've nixed the gluten," they shared on social media.
For updates, follow Brewery Nyx on Instagram and Facebook.
What If Grand Rapids Bars Were Grand Rapids Girls?